Lack of clarity and hiccups: Hearts' Lawrence Shankland mulls over VAR interventions
Hearts' interim boss Steven Naismith has already heralded the next two games, against St Mirren and then Aberdeen, as the matches that will define the Gorgie club's season.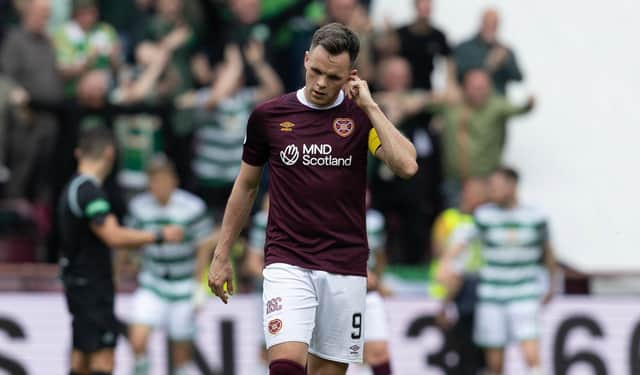 However, captain Lawrence Shankland is looking for greater clarity in other aspects of their tilt at third place, starting with refereeing decisions that could make or break things.
After a stuttering spell which cost the club their top-three status and former boss Robbie Neilson his job, the performances against Ross County in the 6-1 triumph, and then against Celtic on Sunday, have heightened the mood and hopes of a last gasp fightback when it comes to the final league standings. But while the former was rewarded with three points, there was nothing to show for their output against Ange Postecoglou's men after they were forced to see out the entire second half with 10 men.
"We had our gameplan and knew what we wanted to implement," explained Shankland. "Things were going pretty well. Celtic have the majority of the ball in most games so we had to find comfort in that. Obviously, we were trying to break and be effective. It was fairly even. Even when Alex gets sent off, we are in the game probably until the hour mark. There was pressure but it felt pretty comfortable. They get the goal and it's pretty hard to come back from that."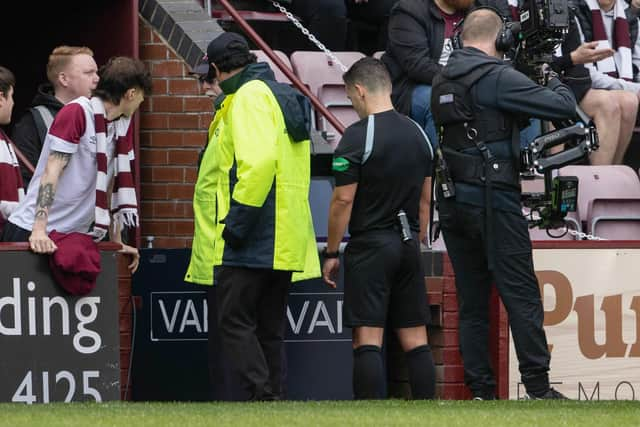 As results have proved, teams throughout the league find it problematic enough to take anything off the champions with a full complement of players. Alex Cochrane's dismissal, after VAR intervened and led referee Nick Walsh to swap his initial yellow card for a red, made it impossible. "I was surprised it got checked," Shankland said. "I thought he maybe would have looked at it and stuck with his decision. When he gave Alex the yellow card, I thought it was dealt with. When I spoke to him, he said there was no defender there covering and I had to take his word for it, before I could see it back."
Yet with VAR only supposed to intervene when there has been a 'clear and obvious error', Shankland admits there was surprise as few pundits, players or fans who watched the incident back agreed with the decision, rendering it anything but clear and obvious. "That's it. There hasn't been much clarity. I think there have been hiccups throughout the season. What is an obvious mistake and what isn't? There is no real definition for that. But, the red card happened. After that, we still played pretty well at times. We had to be really disciplined defensively to try and frustrate Celtic. They got the breakthrough and went on to get the second."
He concedes that failing to finish third after reeling in their rivals earlier in the season, will sting but says that if that happens, it won't come down to a certain point or a certain game. Instead, he says, it will be because "we haven't been good enough over the full season".
"We know the importance of trying to get points on the board. Aberdeen are above us and we need to get as many points as possible in the last four games, not just the next two," Shankland added. "We are still hopeful, we believe in what we are doing."