Inside Craig Gordon's injury mindset as Hearts keeper dares people to write him off
In a career that has had some tough lows to balance out some wonderful highs, Craig Gordon has long since proved that he has the mental tenacity to rise like a phoenix.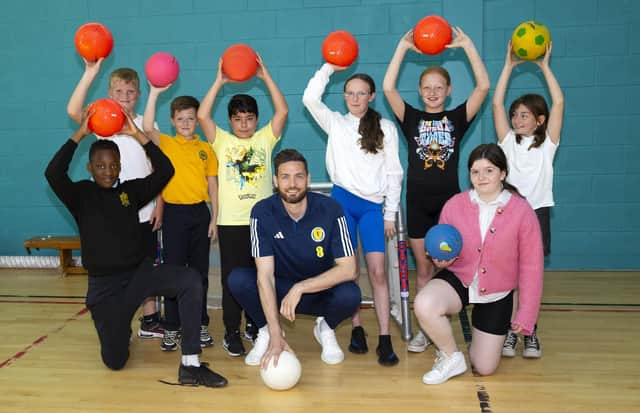 But that doesn't mean he wouldn't welcome some outside encouragement. Which is why he is almost daring anyone to be daft enough to write him off. "I'd love that," he says with a smile. "Go on, do it, say it. Anybody, write it! I love that!"
When he suffered his horrific double-leg break at Tannadice on Christmas Eve, there were many who questioned the likelihood of a man who was days away from his 40th birthday having the heart or the desire to make his way back to the top. Rehab is going well but it is still ongoing so it is hard to say, definitively, if the body is able. There is, however, no doubting that the mind is willing. "Go on, do it again, see what happens!"
The negativity is what he rails against. It pushes him on, and gives him a hoist up if he ever starts to feel stuck. And, having come back from career threatening injuries before, he does not doubt his ability to do so again. He is just now sure exactly when.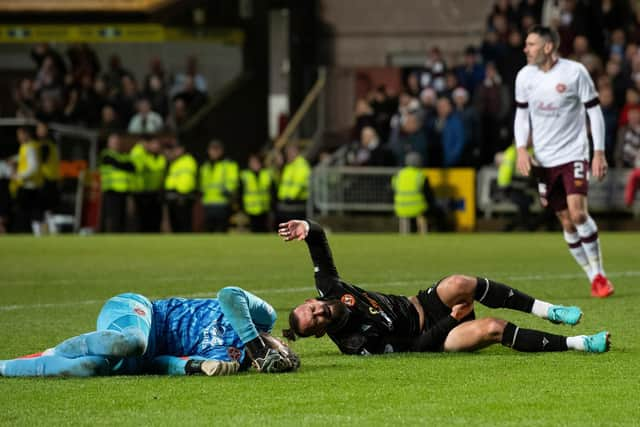 Asked if there is any particular game he would like to be back for, Gordon's answer is revealing. "Yeah the next game! But it's not going to happen. I'll get back as soon as I can. I need to be at a level where I can go and perform and get back to where I want to be. There's no one game, it's as soon as I possibly can.
"England [in September] was mentioned but I'd need to be playing games before that to be in consideration. It's just about getting fit, getting training, joining in with the squad and hopefully being available for selection for Hearts then take it from there."
A frustrated spectator as Hearts staggered towards the finishing line in fourth in the Premiership, he will also be stuck on the sidelines when Scotland take on Norway and Georgia in just over a fortnight. But, if Steve Clarke's men can maintain their recent form, he is determined to be back between the sticks for Hearts and turning in the kind of performances that will convince the national boss that he should be his No 1 at the Euros in Germany next summer.
"That's always something at the back of my mind when I am in the gym and thinking that I need to push myself that bit more that if Scotland can get to another finals then I'd love to be part of that," said Gordon. "A lot of work has to be done for me to get back to that level and be able to try and get back into the squad but that is what I'm trying to do and I'll give it my best shot.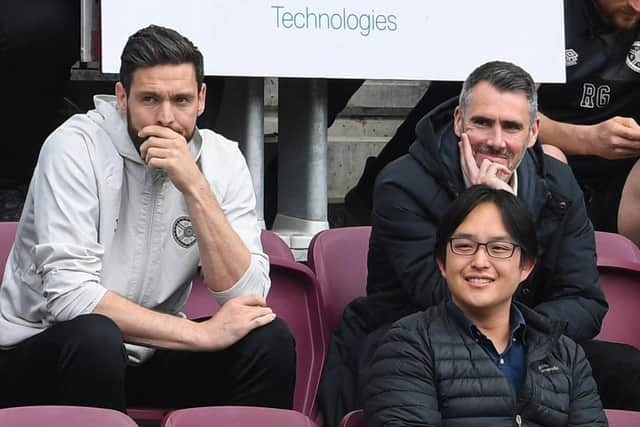 "I go back to see the surgeon again in the middle of July and then I'll take it from there and do what he says. It's getting there. It's still sore at times but it's definitely improving. It was obviously a severe injury so I have to be careful. But I do feel it's heading in the right direction and I just need to keep working hard and when I get to the stage I get the all-clear I want to be in the best possible shape to start then. There's all these stages to go through but they'll be the more enjoyable ones compared to the first five months so I look forward to it even though it'll be hard work."
That will mean forgoing extended summer holidays. Instead, he will get a few days away and then return to the gym and long slog back to where he wants to be ."I've started doing a bit of movement exercises in the gym, albeit at a low level," Gordon revealed. "So when the guys come back for pre-season I'm hoping I might manage to get back outside and at least start that rehab process out there. I'll not be joining in any of the pre-season stuff but just to be out there on the pitch is a step in the right direction."
Speaking at Camstradden Primary School, in Drumchapel, as part of the Scottish FA's Week of Football, the 74-times capped Hearts goalkeeper was supporting a programme designed to support teaching and learning through the context of the national game shared one of his most valuable lessons.
"Don't give up, that would be my advice," he said. "There are going to be hard times, there isn't a single professional footballer who hasn't gone through hard times or injuries or difficult stages with loss of form and they've had to fight their way back.
"I've had to fight my way back from injuries before. It is tough, but I think you have got to accept that it is going to be tough and acknowledge that there are going to be days when you feel like giving up, you might feel that you are not good enough but you have to persevere, you have to keep going and push yourself through those. It's not an easy thing to do but there is light at the end of the tunnel if you keep going and practice long enough, try hard enough then you will get to your goals in the end.
"It's all about finding a way, it might not be a straight line but you never give up on that end goal."
So when others write him off, he doesn't mind. It only matters that he continues to back himself. Any outside negativity is only fuel for the focused 40-year-old's journey back to where he wants to be.