Hearts sign Kenneth Vargas - loan deal structure, what player had to say, why Rosenborg involvement unlikely
Hearts have completed the loan signing of 21-year-old Costa Rican centre-forward Kenneth Vargas.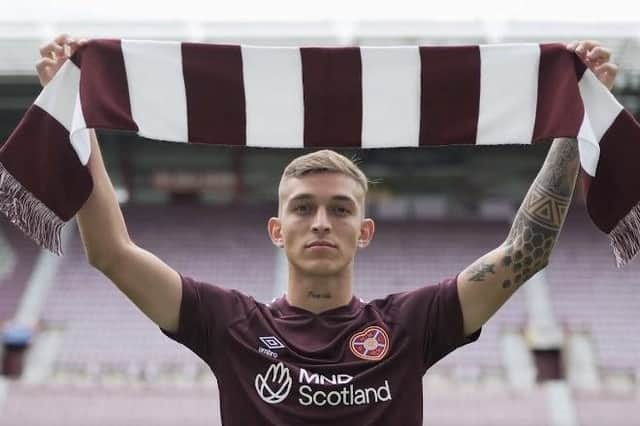 Hearts have an option to sign Vargas on a permanent deal following his season-long loan from Costa Rican top-flight side Herediano. The under-23 international has been called up to Costa Rica's full international squad and has played in the CONCACAF Champions League.
"I feel so happy to be here," Vargas told the Hearts website. "This is an opportunity I've been looking for. I'm ready to start and give the best of myself after leaving Costa Rica. Hearts' interest caught my eye straight away. The club have made such a big effort to bring me here. It's made me feel loved and wanted and that was a big reason why I wanted to come here.
"I want to bring all my knowledge and everything I learned in Costa Rica and help the team as much as possible. I hope I can bring goals and assists for Hearts. When I knew I was coming here, the first thing I did was lots of research.
"It was important for me to understand the environment and history and I was really impressed that the club has been here since 1874. I'm so excited to see the stadium full of people and I'm looking forward to the welcome. I will be super happy if I can prove myself to the manager and fans."
Hearts sporting director Joe Savage said: "Central America is a new market for us but we've never been afraid to explore all of our options in the search for talent and value."
Technical director Steven Naismith added: "He's coming from halfway across the world so he may need time to settle in but we'll make it as smooth a transition as possible for him. He got some great attributes and is clearly talented. We think we can improve him as a player and he can help take the team to where we want to go."
Vargas is still awaiting his UK visa approval and international clearance, meaning it is unlikely he will travel to Norway this week with the first team for Hearts' first leg of their Europa Conference League third round qualifier against Rosenborg on Thursday in Trondheim.