Hearts involved in crisis talks with Douglas Ross as Tory leader proposes 'Fans Fighting Fund' to help keep clubs afloat
Scottish Conservative leader Douglas Ross has held talks with football clubs across Scotland including Hearts to discuss the ongoing financial struggles engulfing the game.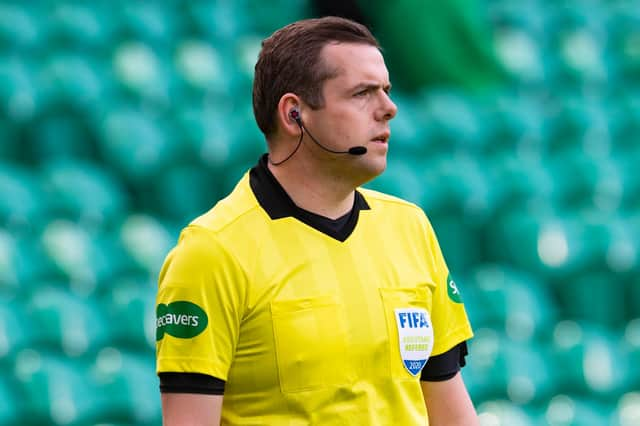 Ross, who is also a qualified assistant referee, held a call with representatives from clubs across the divisions to hear the impact of no fans being in grounds, which doesn't look like changing anytime soon.
On the call alongside Ross were Hearts owner Ann Budge and chief executive Andrew McKinlay who urged more action to be taken in order to secure the future survival of clubs and ensure fans have clubs to return to support.
Following the discussion, the Scottish Tory leader has proposed a new Fans Fighting Fund that calls for the Scottish Government to match the money that fans raise to save their local teams, as many clubs warn that they will struggle to get through the next few months without funding support.
Ross said: "It was really useful and insightful to hear direct from Heart of Midlothian about the perilous state of the game at the moment and what they need to survive.
"I obviously have a huge personal interest in football but that's not the only reason that I wanted to have this discussion. Every political leader should be working to help our game recover and rebuild.
"I've taken onboard what I heard and I'll be bringing forward options to keep clubs like Heart of Midlothian afloat in the near future because there's no doubt that they need our help."
The discussion involved 24 clubs across each of Scotland's top divisions. Ross has previously held similar Roundtable Scotland events with teaching unions, drug recovery organisations and business groups.
Ross added: "On Friday, I spoke with representatives of 24 clubs across Scotland to hear about the perilous state of the game. Clubs told me that they're on the brink without paying punters in the stadium.
"I've taken away a range of issues from the meeting that I want to look at further but this initial suggestion could provide some immediate help.
"I'm proposing that we help clubs out, especially those smaller clubs embedded in communities, with a Fans Fighting Fund. I'd like to see the government commit to matching what fans raise to keep their clubs alive."