Hearts defender Kye Rowles loving 'wild run' - but there's one part of game he's desperate to improve
A first Australia cap, a move overseas, European football, four impressive performances at a World Cup and a new five-year contract. Kyle Rowles has squeezed a lot into the past six months.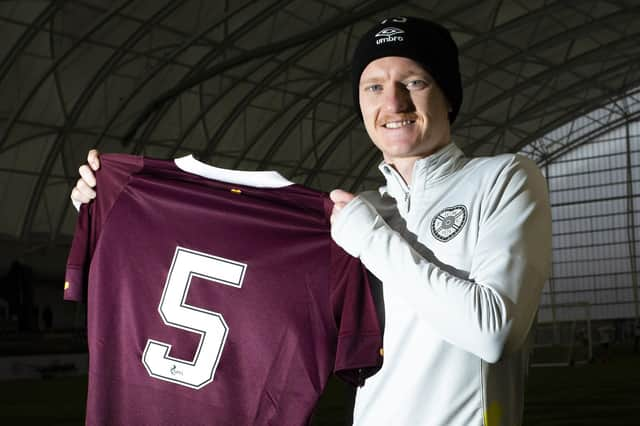 The 24-year-old from New South Wales calls it "a wild ride". His stock is high. His agent fielded calls from a number of clubs over the past four weeks about a potential move from Tynecastle, given his displays for the Socceroos in Qatar in reaching the last 16. But Rowles is a grounded, sensible individual. He knows he still has much to learn and sees Hearts as the best place for his development.
"I'm ecstatic," Rowles said of his contract until 2028. "I haven't been here very long so for both parties to commit to something that long is pretty special. It gives me confidence and belief the club really wants me here. This whole wild run started when I debuted for the national team back in June. Since then it's been kind of a blur. From time to time I reflect on what's happened but at the same time it's happening all so quickly and I'm trying to focus on the next step and the next game. It's pretty crazy but I don't want to stop the momentum anytime soon."
Rowles believes moving to Scotland has made him a much better player. Different opponents – "the boys up top are pretty thick and all good in the air" – different pitches and a different climate. The only thing that appears to be troubling him is the weather. "A few layers of clothes fixes that," he smiled.
Now it's about taking his game to the next level. The former Central Coast Mariners centre-half wants to bulk up, to improve physically, as well as tactically. "Back home, we play in the summer so it's like 30 degrees and you just can't commit the same physical output as what you can here," Rowles explained. "So, the speed of the game is a lot quicker. I feel like that side of it I've got to grips with, but the aerial side and a few of the challenges is different. Hopefully in a few months it'll all be sorted, I'll put on a bit of beef.
"Not quite six eggs but I have been adding a little bit more into my intake and I'm having protein shakes and things like that. When you're playing three games a week it's just hard to get into the gym and really push yourself. So once we get to one game a week I'll get back in and try to beef up again."
His manager, Robbie Neilson, is delighted to have Rowles on an improved, longer-term deal. "There was a lot of interest, teams enquiring about him, but nothing actually came in," explained Neilson. "His agent was very good in that, whoever contacted him, he said to them that he wanted to stay at Hearts and develop. We felt he deserved to have a longer-term contract. I think it works both ways. We showed him that respect that we think he deserves and also he shows us the respect because we've given him a platform to play here."
Sitting in third place in the cinch Premiership, Hearts can keep the feelgood factor going on Wednesday when they welcome Aberdeen to Gorgie. A win would take them nine points clear of the Dons. "We're sitting in a good place at the moment and we know that three points will put us in an even better one," added Neilson.