Hearts chief: 'We should be performing better when we play Old Firm, Rangers in particular'
Andrew McKinlay has lamented Hearts' failure to "lay a glove" on Rangers in recent years and admits it is time they rectified their poor record against the Ibrox side.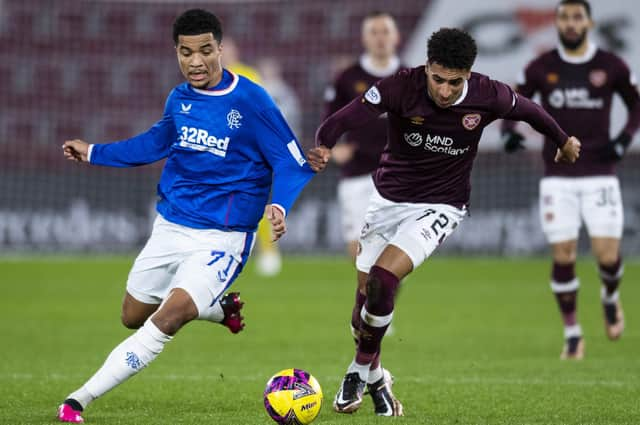 The Hearts chief executive was speaking following the departure of Robbie Neilson, who was sacked on Sunday. The manager paid the price for six defeats in the Tynecastle side's last seven outings. Aberdeen are now in pole position to finish third in the Premiership and secure what would likely mean guaranteed European group involvement until Christmas. But it also seems as if Hearts are further away than ever from Celtic and Rangers.
Neilson has lost seven out of eight games against the Ibrox outfit since returning to Tynecastle as manager in 2020. There has been just one draw and 12 defeats in the last 13 meetings between the sides, predating Neilson's return. Hearts' record is not any better against Celtic but the contests have been closer.
"I'd love to be able to challenge the Old Firm," said McKinlay. "Do I believe we can get closer to them? Absolutely. Do I believe we can split them? Maybe in a season where one of them has a bad season. But it's very difficult. But I think we should be third and I'll tell you what I do think, we should be performing better when we play them, Rangers in particular.
"I've seen us have good performances against Celtic. In fact, I would say in the last few weeks our best football was the first half at Celtic Park, where I thought we were dynamic and really got in about them. But I haven't seen us do that against Rangers and I don't know why. We don't seem to lay a glove on Rangers for some bizarre reason and we have to start doing that.
"I look at Hearts as a team over the years, especially at Tynecastle, who will beat Rangers and will beat Celtic on occasion here. Since I've been here over the last few years I haven't seen that and I want to see that again. So, that to me is the first thing. Get closer to them in individual games and then see where that takes you."