The visitors were three down within 28 minutes and now find themselves just four points ahead of the Dons in the race for third place and possible European group stage football.
"I thought that we were miles off where we need to be and where we have been as well," Neilson said. "The first half until we changed it a wee bit then got into it in the second half we didn't want first or second contact and didn't put it in behind them. That was a massive frustration and Aberdeen were up for it and we weren't.
"You know it's going to be first and second contact when you come here and we just didn't compete for it. They flooded the area, they were more on the front foot and played it in behind us and we couldn't get a foothold.
"It rocks us when you lose such an early goal but to be honest all three goals were very sloppy. The first we let him down the line, the second we have three centre halves and we don't pick him up. The third one is just really poor so it was a frustrating game and I would rather be playing tomorrow than a two week break now.
"We are a good team but we need to get them going again with that energy as well."
The fans who remained from large travelling support, having sold out the club's allocation, vented their frustration at the end, towards Neilson and the players. It was a feeling the manager accepted.
"I certainly do because I was as frustrated as they were," he said. "They paid their money to come up here, it's a long journey on the train, expensive…to go and watch that."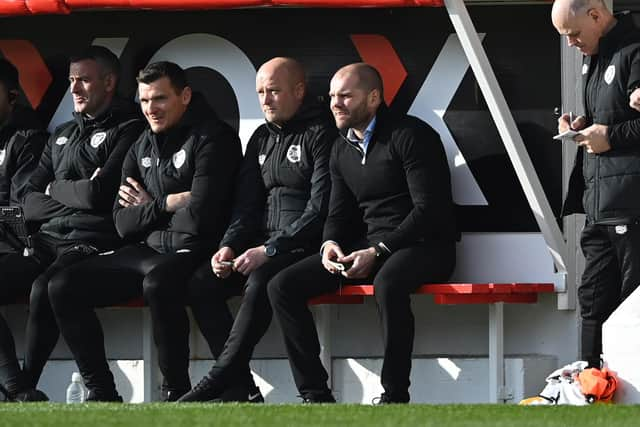 Neilson also revealed the reason for replacing Alex Cochrane with Stephen Kingsley in the first-half.
"I could have taken three or four off at that stage," he said. "I just felt Stephen's experience would help and I felt he came on and settled us down a little bit, because McCrorie was causing us a lot of problems. Stephen handled it better."