Hearts accounts show £473,000 profit thanks to £3m benefactors' cash - but turnover drops £2.5m
Hearts' annual accounts show a £473,000 profit after benefactors donated another £3million to the Edinburgh club.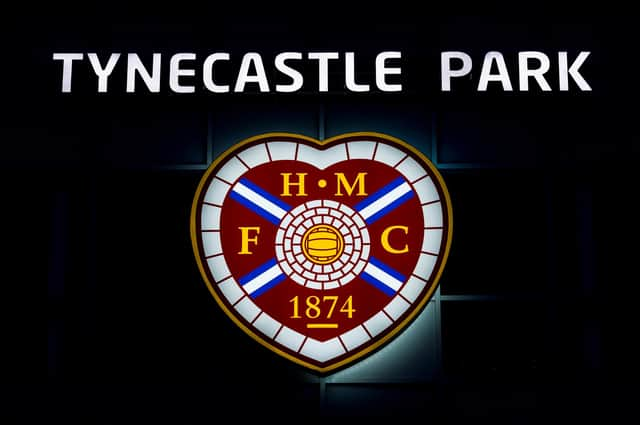 Turnover was £12,270,000 for the year ending June 30, 2020 – down more than £2.5m from the previous year because of the Covid 19 pandemic and legal fees of £646,000.
Hearts began litigation against the Scottish Professional Football League in June after being relegated when clubs voted to end the season early.
Benefactors including James and Morag Anderson contributed £3m over the 12 months. That takes Hearts' total benefactor donations in the last four years to £11.75m.
The club's total wage bill reached £8,776,000, up from £8,220,000 the previous year. Wages at Tynecastle Park are now just over 71 per cent of total turnover.
Income from player sales earned the club £340,000, largely a result of Jake Mulraney's February transfer to the American side Atlanta United.
Foundation of Hearts contributed £603,000 after their final repayment to Hearts owner Ann Budge.
She has now received almost all of the £2.5m she put up to gain control of the Edinburgh club in 2014 and will soon hand her majority shareholding to the fans' group.
In her financial statement on behalf of the board, Budge admitted Covid's impact will continue in the months ahead with fans locked out of football.
She thanked benefactors for their help and said the backing of fans and sponsors is all vital to keeping the club on a sound financial footing.
She said: "The unprecedented challenges facing businesses across all sectors during 2020, in the wake of the Coronavirus pandemic taking hold, unsurprisingly, impacted our 2019/20 financial results and will, unquestionably, continue to impact financial performance for the foreseeable future.
"That said, the club took swift and decisive action at the onset of the virus to manage our cost base, taking full advantage of all government aid schemes available.
"This, coupled with the unwavering support of our staff and players, fans and sponsors and, of course, our benefactors, enabled us to cope well during one of our most difficult periods in recent times.
"COVID-19 brought the 2019/20 football season to an abrupt halt early in March 2020. With no match-day income from that point and the subsequent lock-down of all other business activities, the year's accounts effectively cover eight months of trading and 12 months of costs."
Hearts had budgeted to earn around £15m of income for the year but coronavirus put paid to those projections in March.
"Our turnover is down against last year by approximately £2.5m, coming in at just over £12m," added Budge, who again reiterated that legal action against the SPFL was correct despite the costs involved.
"With a further quarter of trading still to come, we were well on course to achieve the £15m turnover we had budgeted.
"Despite losing nearly four months of income, we still managed to return a small profit, thanks in large part to donations received.
"Financial year 2019/20 saw us cope not just with the direct impact of the pandemic, but also with the consequences of the 'end the season' decisions taken by the SPFL Board and its Members, which endorsed the relegation of clubs, despite the season not having been completed.
"This placed further financial burdens on all clubs so affected, including ourselves. Faced with enforced expulsion from the Premiership and the consequential on-going financial implications, the Board sought, unsuccessfully, to challenge the decisions taken, on the grounds of unfair and prejudicial treatment.
"The Board raised this action, knowing it would come at a cost and knowing that the chance of success was slim. However, in the interests of openness, fairness and integrity, simply to accept this decision, was never an option. The legal costs have been carried in full in the 2019/20 accounts."
All clubs can expect to see more hardship over the coming months and Budge expects the difficulties could extend for more than a year.
The Covid 19 crisis is threatening the very existence of some lower-league teams, although Hearts are confident they have more than enough backing to see them through safely.
"Further financial implications of relegation will require to be borne both in this current year and beyond," said Budge.
"The Board would like to express its thanks to all of our employees, players, supporters, shareholders and other associates, including sponsors, commercial and community partners, and benefactors for their continued support.
"Notwithstanding the uncertainty and individual hardships facing us all, they have once again backed the Club unreservedly. We cannot thank them enough.
"The certainty of this level of support is what makes it possible for us to continue to invest confidently in the future.
"We have come through a very difficult period by standing together and by continuing to do so, we will emerge stronger than ever."
Budge had been due to hand ownership of Hearts to the Foundation earlier this year. However, that transfer was postponed when coronavirus struck.
There has been no date set yet for the handover and it is expected to take place at some point during 2021. Hearts will then become the biggest fan-owned football club in Scotland.
Budge plans to stay on as chair of the board thereafter, a decision which has already been agreed with FoH and their directors. They want her in place to help make the transition to fan ownership as seamless as it possibly can be.
Hearts' Annual General Meeting will be a closed event this year due to the pandemic. It is scheduled to take place on Thursday, December 17, at 11am.
A message from the editor: Thank you for reading this article. We're more reliant on your support than ever as the shift in consumer habits brought about by Coronavirus impacts our advertisers. If you haven't already, please consider supporting our sports coverage with a digital sports subscription.