'Desire for change' - Hearts' Ann Budge gives league reconstruction update as Hibs chief Leeann Dempster is replaced
The league reconstruction task force will meet again on Friday
Hearts chairman Ann Budge believes there is still "desire for change" with regards to league reconstruction.
The 14-strong sub-group met for the first time to lay the foundations for a possible league revamp.
There have been differing views amongst the SPFL's member clubs on how the league could be reconstructed, with some in favour of a temporary change, while others prefer a permanent switch.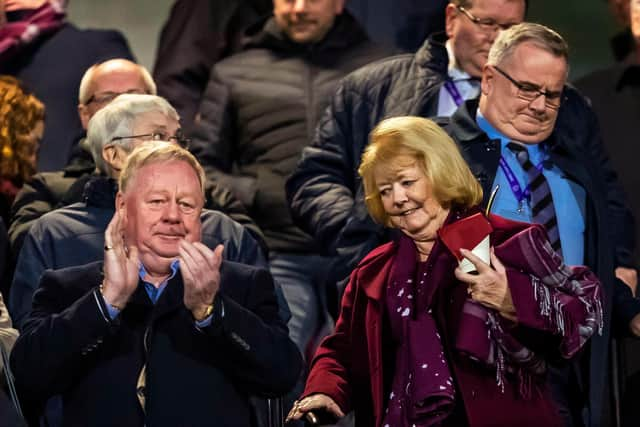 Livingston, who don't have a representative on the task force, revealed their proposals which would see a 14-10-10-10 system. There would be a 6/8 split in the top flight and two up and two down from each division with the possibility of a play-off between third bottom in the Premiership and third in the Championship.
Budge said: "The meeting on Monday was very enlightening and it was really interesting to hear comments from across the divisions.
"There was a broad range of opinions shared so it will be important that we find common ground moving forward.
"It was clear to me that there is an understanding that we are facing a totally unprecedented situation but I do believe the desire for change is still there."
The group are due to meet again on Friday "with a view to developing a more focused approach" according to Hamilton's Les Gray, who is Budge's co-chair.
He said: "The first meeting was positive and constructive with a wide range of thoughts being shared across the group.
"It's important that we now use the next few days to consider these initial discussions very carefully.
St Mirren chairman Gordon Scott has replaced Hibs' Leeann Dempster on the task force, it was confirmed.
The Easter Road chief excused herself from the league reconstruction talks so she could join a sub-group which is looking at reopening grounds and getting football back underway in front of fans.