Craig Gordon and Craig Halkett unlikely to feature for Hearts until 2024 amid manager's calls for rule change
Both players are progressing well but manager knows they are at delicate time in their recovery
Hearts duo Craig Gordon and Craig Halkett are continuing to progress well in their recoveries from long-term injuries but their manager Steven Naismith says they are unlikely to play competitively until after the winter break.
Both goalkeeper Gordon and centre-half Halkett picked up significant injuries during the 2-2 draw with Dundee United last Christmas Eve at Tannadice. Halkett ruptured his cruciate knee ligament and Gordon suffered a double leg break, with neither man having featured since. However, they are now entering the final stages of their rehabilitation and while there is excitement about the potential return of two key players, Naismith has cautioned against expecting them appear this year. A more likely return date is after the winter shutdown, with Hearts resuming competitive action in the Scottish Cup over the weekend of January 20, 2024.
"At the start of last week we had an internal XI v XI," said Naismith. "It was really good for them and that's what their next month kind of looks like. We play a game this week. That's the period we're in, it's been good for them. They'll be looking back at the next couple of weeks and gone, 'I've progressed, it's been intense and it's hard work – now we need that for the next month'.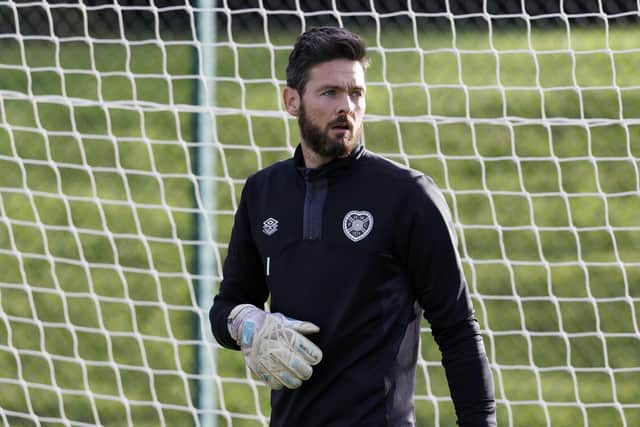 "They could be ready [in a month's time]. Every week that passes and the more game-time they get, it's minimising that risk of anything going wrong. But it's not just 'they were out with a knee injury or leg break that's the problem', it's every other muscle, because they've not done anything for six months out on the pitch. I've experienced it myself. One wrong move when you're pushing your limits sets you back two or three weeks. That's why we are in that period. Being more reserved about it, the winter break is when they'll be back in contention."
Gordon and Halkett are not the only two players on the treatment table, with forward Barrie McKay and right-back Nathaniel Atkinson also sidelined. Their returns are further away. "And then other two, Baz has been out jogging and Natty Atkinson as well, both of them have been out on the grass today but it's still very early on for them," updated Naismith.
The Hearts manager, though, will not be able to utilise any of his returning players in the club's B team. The reserves compete in the Lowland League and the rules do not permit senior players to appear for them, nor youngsters that have made a certain number of appearances for the first team. Naismith would like to see the regulations altered.
"No," was Naismith's response if Gordon or Halkett could be feature for the B team. "Some of those rules need to be checked up and changed because it does hamper. not so much them, but Aidan Denholm, for instance, because he's played X amount of games in the first team, he can't play for the B team, which is a bad rule if we are trying to develop players. Don't get me wrong, overall Lowland League has been excellent for us as a club, but as the partnership grows and develops, we need to tweak things and get things better – for everybody."