Billy Brown blames poor signings for Hearts 'calamity'
Billy Brown, who helped guide Hearts to Scottish Cup glory in 1998 says the club has to shoulder the blame for some of their current economic struggles, citing a squad bloated by a glut of unsuccessful signings as a contributing factor.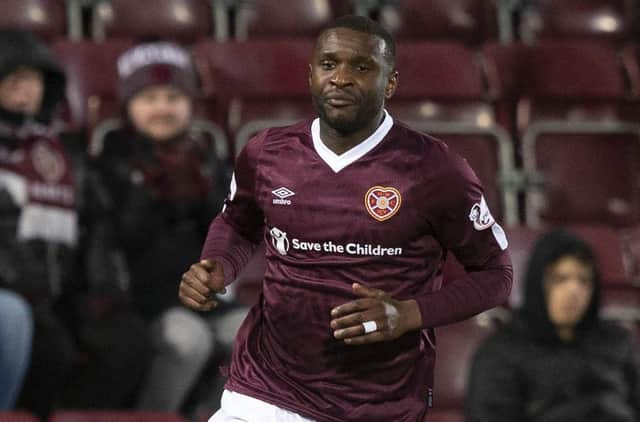 The suspension of the football season has taken its toll, accounting for a revenue shortfall of around £1 million due to lost TV money, hospitality and match day earnings, according to the Tynecastle club's chairwoman Ann Budge.
But Brown claims the fact she is having to take such drastic action to combat the problem is down to poor signings.
Moving swiftly to impose a 50 per cent wage reduction for all full-time staff, players, coaches and management, the majority shareholder hopes she will be able to safely steer the club through the coronavirus lockdown.
Brown, who is chairman of the League Managers' Association, and has close links with the capital club having had three spells on the coaching staff, including the difficult time during administration, believes such sweeping cuts would not have been required had Hearts not made such a mess of their transfer dealings.
"I never thought this would happen again. It's an absolute calamity to be honest with you and something I'm really not happy with," he said.
"Ann Budge saved the club and if it wasn't for her, there wouldn't be a Hearts right now. She put the money in. She's got the business side of the club running really well. But the problem is that they have signed too many players.
"When you end up with the number of players Hearts have got then you have a big wage bill. If these players aren't good, and obviously the player acquisition hasn't been good enough, then you end up with a poor team.
"They're bottom of the league and certainly deserve to be there."
The club had been operating with a roster of almost 30 players when the league was suspended and, like all staff affected, they were informed that they could have their contracts terminated if they did not feel willing or able to accept the reduced terms. Defender Clevid Dikamona is the first player to exercise that option, choosing to be with his family in France – although he says he could re-sign once action resumes – and manager Daniel Stendel has waived his wages to ensure those in greater need are able to take less of a hit.
Brown has sympathy with him and all the staff, having gone through similar hardship in 2013. Back then he was assistant to Gary Locke and volunteered to work for free as they battled in vain to keep the club in the top flight after it was issued with a 15-point penalty.
"It's very good of Daniel to make that offer," he said. "I've been there myself. I was at Hearts for a spell when I didn't take any wages. It's a great club and anyone would do that for it.
"I think most of them will [accept the cuts]. Hearts are a good club to be at, a great club. But you can't blame the players that don't.
"When I was there previously and there were players pulling half wages it was very difficult. Some of them ended up getting freed, which made it even worse."