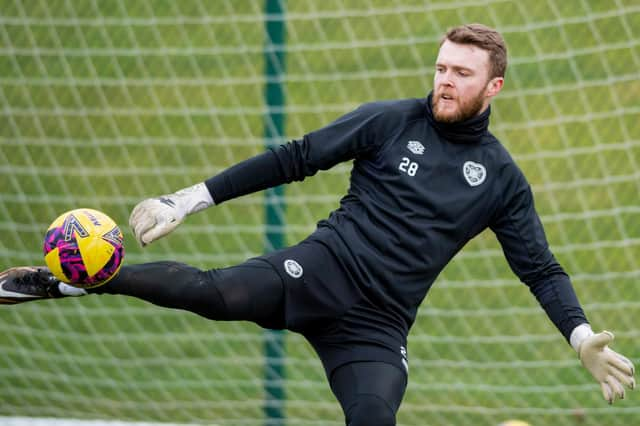 National team boss Steve Clarke will be without his first-choice stopper for the Euro qualifiers against Cyprus and Spain following Gordon's double leg break in Decenver but, having stepped into the fold at Hearts, Tynecastle manager Robbie Neilson believes the 30-year-old is capable of doing the same for his country.
"I'm sure that Craig still thinks he has a chance of getting in that [squad]," joked Neilson, "but, I would expect Zander to be there or thereabouts. It's up to Steve but every game he's played for us he has been outstanding. He has had big gloves to fill, as they say, but if you look at him, he's probably the best goalie in the league at the moment and definitely the best Scottish one."
Clark has featured in previous Scotland squads but has trailed the likes of Gordon and David Marshall, who has since retired from international duty, in the pecking order. But Neilson said there is only one way Clark can prove himself at that level. "That's playing internationals," Neilson continued. "He's been in squads before, and he's played big games such as cup finals and in Europe so it wouldn't faze him. He's been great for us so far, and long may it continue. He's excelled himself but we knew he would and that was one of the reasons we were determined to get him.
"He had a number of saves [against Rangers] the other night, but that is what he does – and that's why people are mentioning Scotland. Potentially he's not even peaked yet and if he keeps working he'll continue to progress. When the international games come up in March, a few of the boys will want to be there or thereabouts for their countries. For us it's about performing at a level that will help them become international players."
While some are aiming high, Neilson revealed that Gary Mackay-Steven, who is out of contract at the end of the season, may have already played his last game for the Gorgie club. "It's unfortunate," Neilson said of the 32-year-old. "It was initially a foot problem and then an ankle problem, so he's had an operation. It looks like his season is over, although he might get the final few games."