Barrie McKay addresses Hearts form, critics and '20,000 managers' - why his game more than assist numbers
Last season Barrie McKay provoked and persuaded Hearts fans out of their seats, into 'oohs' and 'aahs', into a sense of wonderment as if some sort of sorcerer. As soon as he touched the ball spectators were transfixed, captivated and under his spell.
Not only the vision, but the technique and talent to pull off passes no one else knew were on. From one assist to another, there was also a feeling he just wouldn't score. When his goal finally came, a brilliant strike in a home win over Livingston, the roof almost lifted off Tynecastle Park. There have been similarly brilliant moments this campaign. Whether it was the clipped assist to Lawrence Shankland in the first Edinburgh derby of the campaign or the stunning goals against Dundee United or St Mirren, St Johnstone or Ross County.
Despite tripling his goal tally for the club, the spell has somewhat diminished. You wouldn't have to look too hard to find a couple of Hearts fans who are in disagreement over his influence on the team. This would have bordered on unthinkable 12 months ago. After reaching double figures in assists last campaign, he has made just three this. The player himself sought to offer context, explaining it is important to scratch below the surface of concentrating solely on numbers.
'The full picture'
"People might say differently but I think I am playing the same way I was last season," McKay said. "Last season everything I put in the box seemed to be an assist. That's been the difference this year. People look at stats and they say I haven't got the same amount of assists but I have scored more goals. I still have a fair few assists and I am still helping the team but everyone looks at the negative. I am my own biggest critic and if I don't have a good game I will say it. I don't need other people to tell me I have played well or not, I know what I am capable of and if I don't achieve it I know it.
"This season teams have doubled or trebled up on me so I have less space. But if I have less space then someone else, ideally, should have more to impact the game. It's about making sure the other boys can get into positions to have space. I might not get the goal or assist but I might have dragged two or three players out the way. But people don't look at that, they look at stats on paper and they don't see the full picture. It is what it is. If I was playing as badly as some people are making out I wouldn't be playing at all."
Looking more in-depth at McKay's stats and comparing them to last campaign, the 28-year-old has a point. He is setting up team-mates for shots more regularly but his expected assists figures suggest the chances are not as clear cut. However, his role has been altered during a season in which only Alex Cochrane and Shankland have played more minutes. He's found himself deeper and further away from the penalty box at times. He receives and passes the ball more and dribbles and runs with it more frequently but touches in the opposition box and passes into the penalty area are down.
"It's difficult when you move around but I wouldn't say I have gone into any position and not had a good game," he said. "Since the break we have played that way and I have been contributing to the team. If a result doesn't go our way people are negative and they say I haven't scored or an assist. If we win and I get a goal or assist then it changes completely. I don't think I am doing anything different to last year."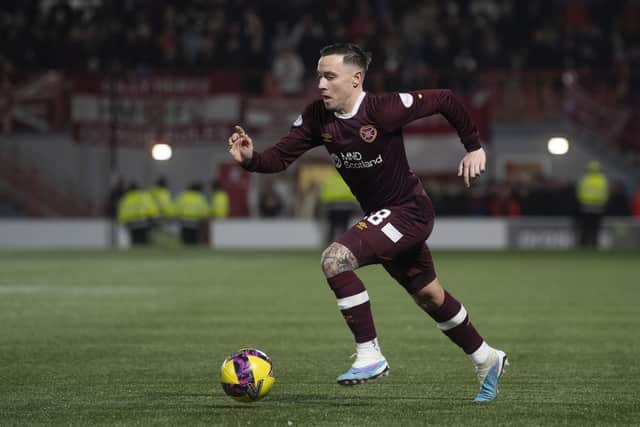 '20,000 managers'
Negativity is a theme McKay returns to. An aspect of Scottish football which understandably irks him. He won't be the only one within the game who feels that way and there is certainly some truth within it. As a collective, we can jump to despondency quite quickly.
"People will always look at a negative, since I was up here last time as well they will always look at a negative," McKay continued. "Compare it to last year and we're one point worse off but last year we were amazing. But because we've had a few results, and in the last game it was probably more our performance as well, that wasn't up to it. It's hard, we've been so consistent since the break and we need to keep going. If you have a blip you need to bounce back.
"If you look at it last year I came in late and before I came in everyone was saying I'm not great, I'm this, I'm that then all of a sudden I'm getting assists and I got goals near the end and then it was, 'look how dangerous he can be'. This year I'm still getting assists and I've scored more goals but maybe not as many assists as last year. We've still got a lot of games to play that I could reach my total of last year as well. That's the way I look at it. You could look at five games this year and five last year and I don't think you would notice much difference in the way I'm playing.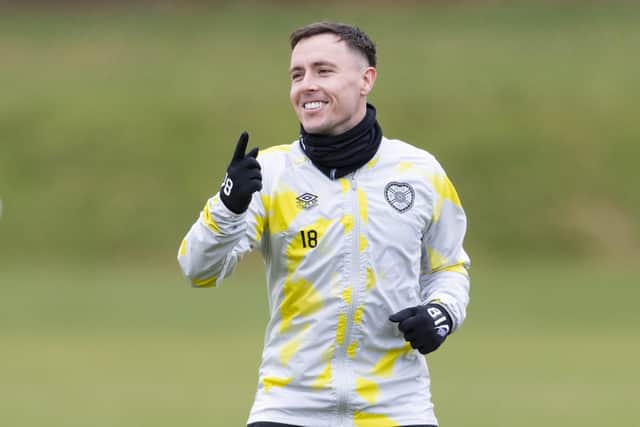 "I don't really care what people are saying outside. If I am not playing well then the manager won't play me. If he doesn't think that I can be dangerous or help the team he won't pick me. That's the reality of football. You can have 20,000 people in the stand and they're all managers at the end of the day aren't they?
"As long as we've got our goals and our positivity in house, it does not really matter what the outside noise is."
Comments
 0 comments
Want to join the conversation? Please or to comment on this article.