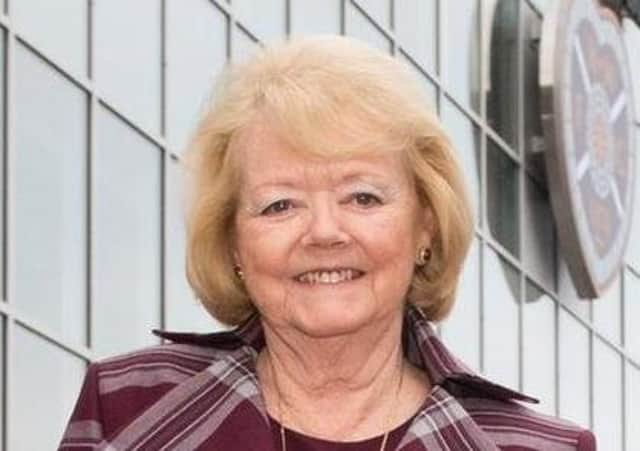 Hearts owner Ann Budge released a detailed statement. Picture: SNS
Ann Budge released a detailed statement on Thursday seeking to address what she perceives to be unfair criticism by the media.
The owner's willingness to communicate with the Hearts fans at length is to be applauded. And she helped assuage some fears.
"We have NO external debt," she stressed. "While we do have some loans on the books, they relate entirely to money that I, either directly or through Bidco 1874, have provided to the club…
"Let me assure you that I have never had any expectation and nor does the club have any commitment that these will be repaid until the club's financial position is secure."
All fair enough. But there were a few missteps. I am not sure former players questioning the need to cut the current squad's wages by 50 per cent betrays a "sense of entitlement" – something she suggests.
Then there's the email, as revealed in another newspaper last week, sent out by the club's head of player recruitment John Murray. This missive to agents was an insultingly ill-timed request to identity new players. Murray explained that the club would potentially have money to spend "if we can move a few players on".
Budge offered a flimsy defence. She could not deny this happened – but it was only an effort to make the club stronger. Many assumed she would claim the email was written and sent out prior to the full scale of the coronavirus crisis becoming known. Not the case it seems.
Budge rails against critics on the outside looking in. But that's not all of them. Some, such as Labour MP Ian Murray, have intrinsic knowledge of how the club operates having been an early driving force in the Foundation of Hearts fans' movement and helped Budge take control at Tynecastle.
He described the way £10 million worth of funds raised by supporter pledges has been squandered as "catastrophic" in an interview yesterday.
Not all the criticism is the result of "misinformation and malicious speculation," as Budge has claimed.