Hearts and Aberdeen bid to hit restart button: Change but no change at Tynecastle, big run of fixtures, the European elephant in room
Although it's impossible to get a second chance to make a first impression, Hearts and Aberdeen will face up at Tynecastle this weekend hellbent on making a fresh start and a more positive impact on the current Premiership campaign.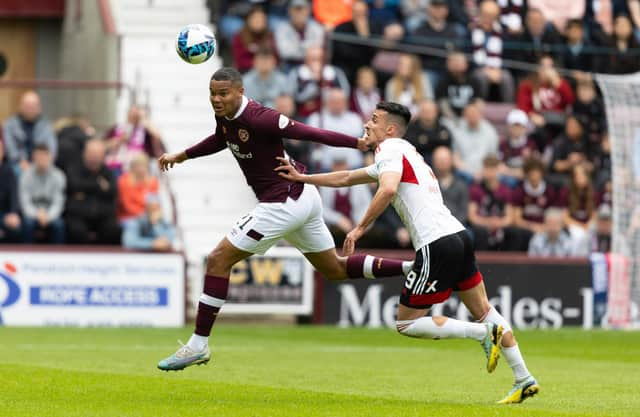 In a busy opening period Hearts combined league commitments with European challenges and Viaplay Cup duties and those demands took their toll, with the Gorgie side winning just one of their opening league games, drawing another and losing the other two to Dundee and Motherwell. It has left the fans frustrated and the team sitting eighth in the table.
But if that was difficult, things have been even more fraught for Aberdeen, who have yet to register a league victory and sit second bottom of the league following their Europa League double-header with BK Hacken. Hearts defender Stephen Kingsley says that is further evidence of how onerous it can be to try to keep grinding out results when competing on so many fronts.
Kingsley was part of the Hearts squad who tried to do that last term in the Conference League group stages and eventually ran out of steam, allowing the Pittodrie side to move beyond them and finish third. That guaranteed Barry Robson's men an extended run in Europe this season, and despite losing their Europa play-off they have been parachuted into the same stage of the UEFA competition that Hearts were in last season.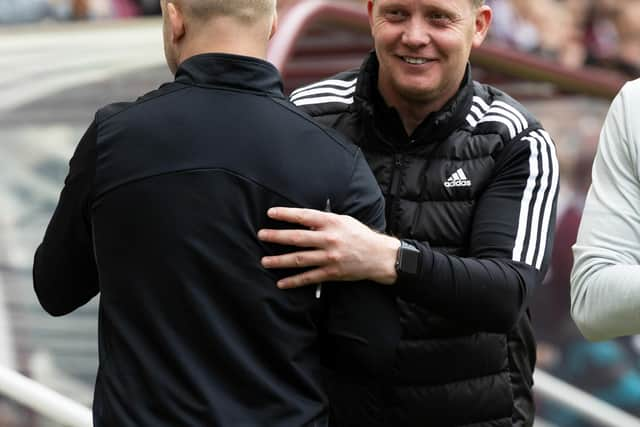 The fact that Hearts, Aberdeen and Hibs – who were all involved in UEFA qualifiers – have all made a slow start to the season is an indication of how testing it can be for players unused to juggling the added demands while also competing in a tight top flight. "It was hectic with all the European games," said Kingsley. "Not just the games but travelling too. Look at Aberdeen and Hibs – they're two prime examples of teams that have been in our situation and found it incredibly difficult. But it's only a part of it. We hold our hands up and take responsibility that performances haven't been good enough and we've not given the fans anything near enough excitement and positivity. Now we can focus on one game a week and try to improve results. [The international break] was about rest first and foremost to try and recuperate bodies and then try and have a look at things in meetings and make sure the standards are right in training, keeping it as high tempo as we can.
"There's a long way to go. It's going to be a tight league this year. There's St Mirren and Motherwell – look at Motherwell's stats recently and they're very impressive. It's going to be a tough season for everyone. From our point of view we still have 100 per cent confidence that when we get it right we're going to be a really tough team to play against for anyone. We need to make sure we're at the best place we can be going into the games because we've not been there yet."
Derobed of the European excesses, Hearts are now able to turn their full attention to domestic issues, and as a consequence, they also head into the next part of the season without the external noise and confusion caused by the managerial structure required to satisfy UEFA criteria. It left Steven Naismith as technical director and Frankie McAvoy – who was the one with the necessary pro licence – as head coach. But, out of Europe, Naismith has reverted back to head coach and McAvoy his assistant.
While Naismith acknowledges it will allow him more freedom to express his opinions in the technical area, Kingsley insists there will be no marked difference as far as the players are concerned. "It's exactly the same guys that are there and the same routine. There's been stuff made about it on the outside but for us it's exactly the same, there's been no disruption. Genuinely there's been no change at all."
Six points off second-placed Motherwell and four off third-placed St Mirren, Hearts now have a five games – bookended by clashes with Aberdeen and Hibs – before the next international break and then back to back meetings with Celtic and Rangers, to see if they can move up the standings by the end of the first round of Premiership fixtures. That starts with improved home form to entertain and engage the Tynecastle crowd and more incisive play to turn possession into goals and points.
"It's just about changing the tempo and causing teams problems," said Naismith. "Playing a square pass, we might think we're keeping the ball, but the demand on us is that we need to win and play forward passes. We can't just play side-to-side which maybe in two passes' time ends up back with our goalie, rather than getting in their box. It's these small moments and small details that make a big difference."
The inability to produce that level of performance on a regular basis has been costly thus far but Kingsley understands the benefits in cranking up the pressure on Aberdeen. "Aberdeen have already had a taste of it with games coming thick and fast," said the left-back. "It's relentless. You need the help of the squad because it's certainly not going to be the same 11 players starting every game. There's also injuries to add into it – we were plagued last season – so it's a real tough run of games.
"It's about getting the performance in European ties be it away or home and then coming back, having a league game where it's vitally important you're at it and get the three points. We experienced that and Aberdeen have it this season. The more you do it the more you will get used to how it is but it's mental and physical and it's tiring. But if you play for Hearts, Hibs or Aberdeen that's where you want to be, so you wouldn't change it. We had to cope with it last season and it will be interesting to see how Aberdeen get on this time."