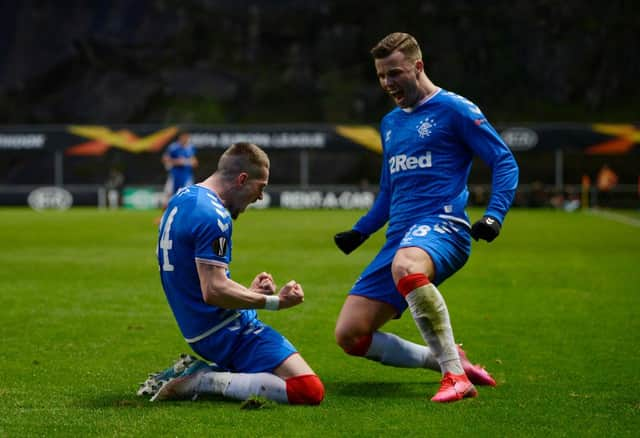 Inter Milan, Roma, Sevilla, Manchester United and Eintracht Frankfurt are among the teams that could face Rangers in the last 16 in Europe's second-tier competition.
Here's everything you need to know about the last 16 draw – including Rangers' potential opponents.
What time and is the Europa League last 16 draw?
The Europa League last 16 draw takes place at 12pm (GMT) on February 28 in Nyon, Switzerland.
You can stream the whole draw live on BT Sport 1 with coverage getting underway at 12pm (GMT).
The stream will also be available to watch on via an official UEFA stream here.
Which teams could Rangers face in the last 16?
Rangers are one of 17 teams entering the pot on Friday (Red Bull Salzburg and Eintracht Frankfurt are still to play their tie).
Here are the teams that the Glasgow side could face in the last 16.
Wolves Basel Bayer Leverkusen Roma LASK Wolfsburg Getafe Istanbul Basaksehir Shakhtar Donetsk Copenhagen Inter Milan Manchester United Sevilla Olympiakos Red Bull Salzburg or Eintracht Frankfurt
There are no national restriction or seeding restrictions meaning any of the 32 sides could face each other.
When are the last 16 ties?
The first legs of the last 16 ties will take place on March 12.
They will be followed a week later by the second leg fixtures on March 19.
When and where is the final?
The final of the 2020 Europa League takes place on May 27 in Gdansk, Poland.