Dundee Utd captain Ryan Edwards replies to Neil McCann chucked it claims - 'the ex-Dundee manager is entitled to his opinion'
Ryan Edwards has responded to claims from Neil McCann on Sportscene that he downed tools during Dundee United's 4-0 defeat to Ross County last weekend.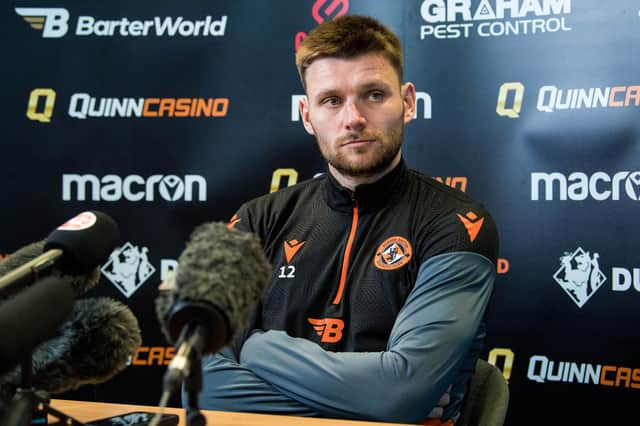 The result led to Liam Fox's sacking and as skipper, Edwards has been given the task of fronting up in front of the media this week after Jim Goodwin's subsequent appointment as manager. All eyes will be on the 29-year-old – if selected – as well as Goodwin on Saturday night as United host Aberdeen following the very public criticism of last weekend.
"Ryan Edwards has just chucked it," said McCann, who along with James McFadden provided some hard-hitting analysis of United's defending when the programme aired last Saturday evening. Edwards, however, has responded to the comments from the "ex-Dundee manager".
"That's fine," said the centre half. "It's their job to sit an analyse the game. If they think I chucked it, they think I chucked it. It's their opinion. Obviously, I didn't, but the ex-Dundee manager has come out and said that and he is entitled to his opinion.
"It was hard to watch and it's not for the first time this season that it's been a hard watch," he added. "It was sore, there's no hiding from it. I don't think he [McCann] crossed a line. If that's what he thinks, then speak his mind. Fine by me. That's what he is getting paid for. Any of us could have got it [criticism] after that performance, but I'm the one taking it. That fine. It wasn't good enough and it hasn't been good enough."