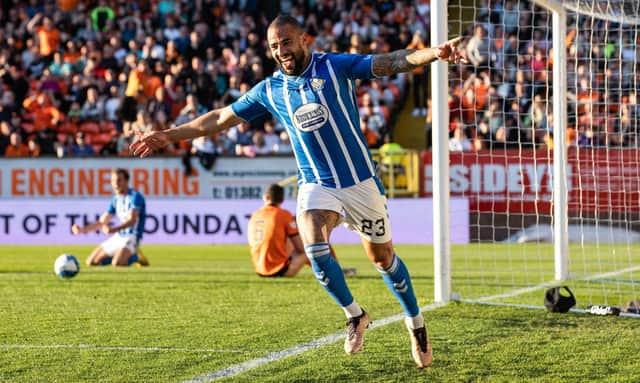 Arithmetically, it still is of course. But one would need to look hard to find a United fan not so bruised by months of let downs that they retain some hope. It's why all eyes – if not cameras – are on Rugby Park this afternoon rather than Fir Park, where United require a multi-goal victory against Motherwell to even start the conversation that they could still avoid the direct drop into the Championship.
The other part of that conversation takes place in Ayrshire. Despite Sky Sports' disinterest in taking up the option to broadcast the game live, an honest-to-goodness relegation battle where so much is lying on the line is in store. Whatever the outcome, of Kilmarnock and Ross County will be safe while the other will remain in peril, Premiership survival hinging on a two-legged play off against high-scoring Partick Thistle.
Kilmarnock are in the driving seat, buoyed by that midweek win over Dundee United and eager to complete what would be a successful return to the Premiership with a third bottom finish. Many had them tipped to make a quick return.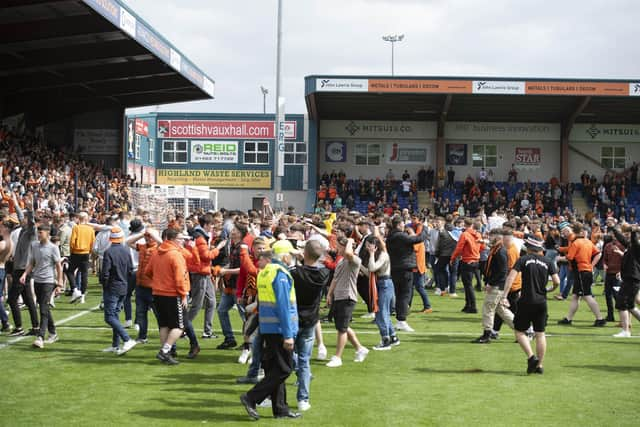 Probably as many reckoned Ross County would finish bottom of the pile and it's almost certain they have avoided that fate. But there's work to do to reach complete safety. Nothing less than a win will do against Kilmarnock, but then County aren't faring so badly when it comes to away wins recently – they have two in their last four outings. The last time they were at Kilmarnock they lost 1-0 in October. The Rugby Park's strong home form ought to see them through.
"We will fight fire with fire," Kilmarnock manager Derek McInnes has promised, dismissing any suggestion that his side will sit in and try to contain Ross County in the knowledge a point is good enough. County manager, Malky Mackay, meanwhile, pledged his team will continue to "fight for the badge". Sounds like fun. It would have been nice to have had the chance to watch whatever unfolds.
United supporters may welcome the absence of cameras and would prefer a complete media blackout if that were at all possible. Even Radio 1 DJs were being pranked into making fun of their predicament ahead of the Big Weekend music festival in Dundee.
Fans of the Tannadice club just want the season to end. They are bidding to avoid becoming only the second team after Aberdeen to lose all five bottom six fixtures. Averting that ignominy would provide a morsel of comfort, at least. But when one remembers that it only a year ago that United fans staged a pitch invasion after a 2-1 win over Ross County secured fourth spot in the league, having already earned a return to Europe, the about-turn in fortunes has been startling.
Three different managers have presided over a remarkable decline after the season started with so much optimism, with the current incumbent, Jim Goodwin, entrusted with the rebuild operation this summer.