Danilo facing operation as Rangers manager reveals extent of injury sustained against St Johnstone - 'the news wasn't great'
Rangers manager Michael Beale revealed striker Danilo was facing an operation with the potential for a lengthy period after the striker suffered a fractured cheekbone as he headed his club ahead in their pressure-easing 2-0 win away to St Johnstone.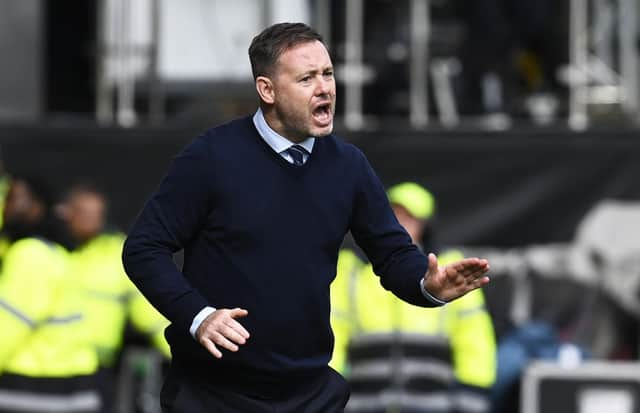 The Brazilian was caught in the face by defender Liam Gordon as he nodded in, both players forced off after receiving lengthy treatment. Images showed the player – who claimed a third goal in only his fourth start since July's £5million move from Feyenoord – exhibiting severe swelling as he left the pitch, with Beale expressing concerns about the nature of the injury.
"I asked the doc about Danilo and the news wasn't great," said the Ibrox manager. "Dani has fractured his cheekbone so we'll have to wait and see how long he's out for. He's away to hospital and hopefully will be operated on. It was a disappointing moment for the team. Dani has had a couple of things going on but got himself fit over these two weeks. He scores a goal, which was a big moment for him, then he gets injured.
"In terms of the timescale we need to wait. But you could see by the swelling straight away that it was a bad one. There was nothing in it, both boys were challenging for the ball. It was a nice goal and I was delighted with it. Dani was brave and he's got that in the box. He's that type of striker with his movement."
Beale declared himself "pleased overall" with the day's work for his team, even as he conceded the encounter was "scrappy" and that "we've still got work to do". Having taken an almighty mauling from his own support following the defeats to Celtic and PSV Eindhoven, the Englishman could content himself that the visiting fans were behind his team at the close. A fact he accepted was important with Real Betis at Ibrox on Thursday in the Europa League.
"Every team needs their fans behind them," he said. "In the two home European games so far this season we've scored four goals against Servette and PSV. In both games, we felt we had chances to score more. We're against a team who were sixth in La Liga and who have a manager who's been around a long time.
"They're a good side. Look at the players in their team and what they've done in their careers. It's important that we're up and at them - and that the fans are with us. We've got four home games in 10 days now across three competitions. Our focus is on Real Betis which will be a completely different challenge, a different style, a different pressure. But we always need our fans. They were excellent for the team today so well done to them because it hasn't been a nice couple of weeks for them."