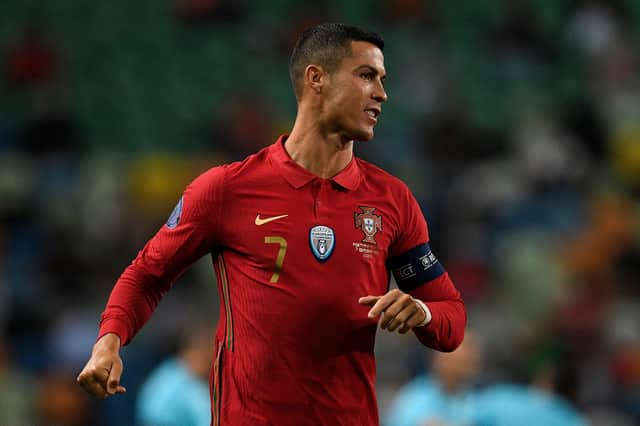 Cristiano Ronaldo, captain of Portugal, prepares for kick off ahead of the international friendly match against Spain at Estadio Jose Alvalade on October 07, 2020 in Lisbon. (Photo by Octavio Passos/Getty Images)
The 35-year-old is said to be "doing well, without symptoms, and in isolation", with no further positive tests reported in the squad ahead of Wednesday's Nations League match against Sweden.
The PFF confirmed in a statement: "Following the positive case, the remaining players underwent new tests this Tuesday morning, all with a negative result, and are available to Fernando Santos for training this afternoon, in Cidade do Futebol.
"The game (against Sweden), counting for the qualification phase of the Nations League, is scheduled for Wednesday, at 19:45, in Alvalade."
The news comes just days after the superstar played for Portugal against France in the Nations League and Spain in an international friendly last Wednesday.