Celtic's Charlie Nicholas kicks off Icons of Football as BBC Scotland launch new series
It's Easter Road sometime in the 1980s, Hibernian are playing Aberdeen in a nothing, end-of-season affair, and during an especially long lull in proceedings supporters in the old main stand burst into song …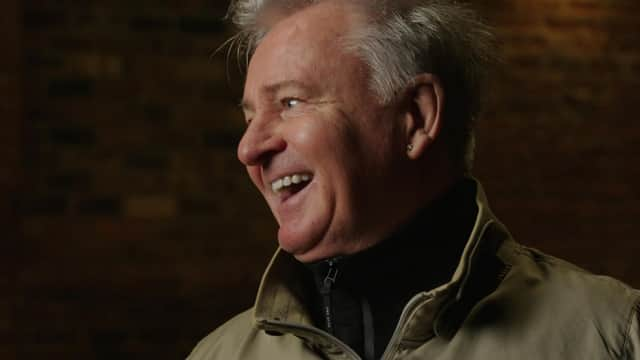 "Archie loves Charlie! Archie loves Charlie!" The fans were teasing Archie Macpherson - taking in the match as a spectator - for his highly excitable commentating on Sportscene whenever Charlie Nicholas did something pure dead brilliant. But we all loved Charlie, didn't we?
Jim Kerr certainly did. "He had that street-footballer thing, the gallusness," says the Simple Minds singer in a new documentary. "But he also had grace. He wasn't just a poacher, there for the tap-ins, there was real flair and an art to Charlie.
"If he hadn't been playing for Celtic he might have had a guitar strapped round him. Aye," smiles Kerr, "he was one of us."
Don't you forget about Charlie. The BBC Scotland series Icons of Football profiling some of our game's notables is alive and kicking off with Nicholas next Friday. Peter Marinello might dispute this, but the programme acclaims him as "Scotland's first pin-up player".
While Marinello was a guest presenter of Top of the Pops, Nicholas topped the Arsenal winger for cred as cover star for the New Musical Express. He promised us a miracle but, as the man himself admits at the programme's end, this didn't quite happen. "There's disappointment," he says. "I should have been better."
Unfortunately, the same can be said for this profile. Just 30 minutes long, you're left wishing it was double that. The additional half-hour could have been devoted to his debut goal for Scotland, against Switzerland in 1983. Yes, the outrageous lob features, but blink and you'll miss it. Nicholas is not invited to re-live it, and instead the strike is briefly eulogised by ex-NME editor Adrian Thrills.
Charlie Thrills, that's what Nicholas should have been called, at least for his sensational first act at Celtic. "He was born to entertain," says Jim Duffy, a neighbour in the Wyndford estate in Glasgow's Maryhill - nicknamed "the Barracks" - and a surrogate big brother to the cheeky lad who in 20-a-side games against other schemes would finesse his nutmeg despite the threat posed by steel toecaps. "The opposition would try to break him in two," says Duffy. "A fabulous education," chirrups Charlie.
Graduating to Parkhead, the goals would come with trademark swagger, causing trademark enragement. Both David Narey and Gordon Strachan are recalled booting the ball high into the net as Nicholas reeled away in delight. His dancing feet were also displayed in discos. "White socks, sometimes nae socks," laughs Kerr. Macpherson interviewed him at the hairdresser as the New Romantic barnet was crimped. Kerr again: "He was Miami Vice-comes-to-Glasgow." Celtic got all of this for £90 a week … and then they didn't.
After 48 goals in his final season, the double player-of-the-year sought brighter lights, a bigger city. At Arsenal he was christened Champagne Charlie. The bubbly flowed and Suzanne Dando became the celebrity girlfriend. Where did it all go wrong? He should have joined Liverpool instead.
Icons of Football, 16 June, 10.30pm, BBC Scotland channel
Comments
 0 comments
Want to join the conversation? Please or to comment on this article.