'Yeah, I don't like attention much': The Celtic player keen to stay out of limelight - but just can't
Aaron Mooy is clearly a player who does not want to be front and centre, preferring others to hog the limelight, but everyone wants a piece of Celtic's shy Australian right now.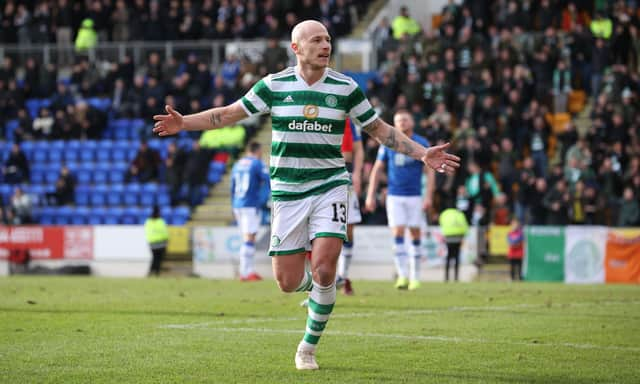 The 32-year-old is becoming a fans' favourite with the Celtic right now. They have penned a song for him and it got a strong airing once again at McDiarmid Park in Celtic's 4-1 cinch Premiership win over St Johnstone as Mooy clipped in another goal – his sixth in the past nine matches – to help his team maintain their nine-point lead at the top of the league.
Mooy was on media duties in the wake of this victory and he made it clear that he isn't one for the adulation, even if it makes his smile. "Yeah, I don't like attention much," the former Huddersfield and Brighton midfielder said when asked about the chants from the stands. "It [hearing the song] is a great feeling. I try and hold back my smile but I can't when they sing it. I'm enjoying it and the fans enjoy singing it."
Mooy's Celtic career took a while to ignite as he got to grips with how Celtic play and restored himself to full fitness but ever since the World Cup, when he was impressive for Australia, he has been one of the club's most impressive performers. Asked to play a more advanced role by manager Ange Postecoglou, he is finding the net regularly and assisting others.
"It is just clicking together, maybe because of the role I am playing and understanding it better and better and linking up and playing with team-mates," explained Mooy. "When you get that first goal it is like a monkey off your back and that is very pleasing. When you get chances in this team than you have to take them as there are so many good players and I am happy to get another goal."