Why Celtic's failings can be considered 'miniscule' but title 'hurt' remains
No-one needs tell Callum McGregor grimmer things are currently being encountered in a coronavirus-stricken world than being part of a Celtic team that flunked out a "once in a generation" opportunity.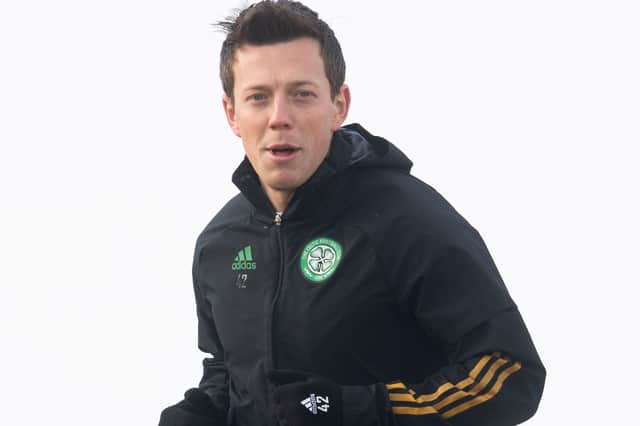 Callum McGregoradmits it has been "tough" to endure a season in which Celtic have been robbed of their authority. (Photo by Craig Foy / SNS Group)
McGregor is too intelligent and level-headed to confuse the personal with the universal. Yet, it is precisely his smart understanding of the human psyche that ensures he can't downplay frustrations over the inability of Neil Lennon's men to find their present winning form when they "really needed it" and so make a better fist of challenging for a record 10th title. The hurt isn't impacted by the fact others are hurting for profoundly more important reasons.
"When you take football and then put it against a world pandemic then you can see where the difference is," McGregor said. "Obviously us as footballers, our full life revolves around football: you dedicate your whole life to it. For us, when we win on a Saturday, it is the best feeling in the world, and when we lose, it is the worst feeling in the world.
"But on a grander scale, you put it up against people losing their lives and the world dealing with a pandemic, then football is miniscule. It is just obviously around football, and people working in football, that expectation is always there to deliver, regardless of whatever the situation is outside. It is a difficult one.
"It has been tough. When you are so used to winning and being consistent when it is not happening, it hurts you. I think that is one of the good things about the squad – it does hurt us as players. It matters to them. They care about it and you can see that in their faces and their demeanour. It really does hurt. We just want to be positive and try and win as many games as we can. We will then go away this summer and come back with a positive mindset to go again.
"When you are so close to it and have grown up your whole life around Celtic then inevitably it is going to hurt you more than some. That's obviously a challenge for me in being from Glasgow and being at Celtic for so long. That's just something Ihave to take on my shoulders and deal with best I can."
A message from the Editor:
Thank you for reading this article. We're more reliant on your support than ever as the shift in consumer habits brought about by coronavirus impacts our advertisers. If you haven't already, please consider supporting our trusted, fact-checked journalism by taking out a digital subscription.
Want to join the conversation? Please or to comment on this article.