'We wanted to do Remontada': Jota explains Celtic altercation with assistant referee
All inhibitions can be lost on scoring a crucial goal. Celtic winger Jota's madcap marauding following his second-half equaliser away to St Mirren the other day proved a classic case in point.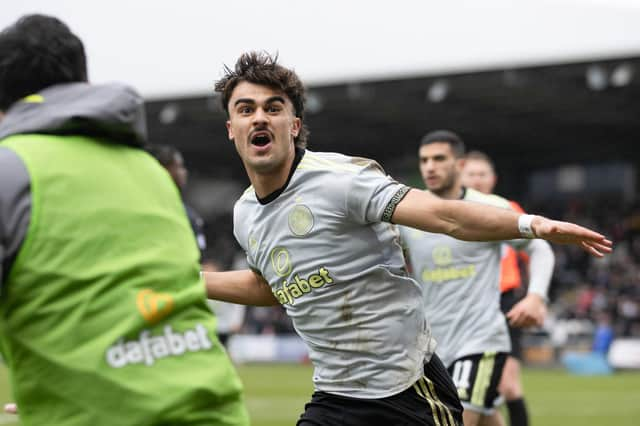 The Portuguese attacker's race round the track with arms whirling to exhort those around him to return to their positions in the chase for a second goal resulted in even near-side assistant Ross Macleod getting jollied-along with a shove. The 23-year-old blames his potentially-troublesome abandon on being consumed by the desire for a comeback, Spanish style. An about-turn that ensued with the swift four-goal burst from Ange Postecoglou's men that followed. Jota can perhaps consider himself fortunate that Macleod seemed to see the hijinks as a high-spirited outpouring, as amusingly was the case.
"The assistant didn't say anything to me but I was just pushing everyone to go as fast as possible to celebrate," said "I maybe got over excited because we wanted to do the Remontada, as they say in Spain. I just wanted to go as fast as I could and when that happens you are in the flow zone. It doesn't matter who is there, it could be the other coach, but I just want to go as fast as I can to celebrate."
Celtic were served by Jota and his team-mates not letting their emotions cloud their judgement in play after falling behind for one of the few times in the Premiership this season. Their cause then assisted by St Mirren following up their fourth minute penalty conversion by an desperate error of judgement from Charles Dunne that earned him a straight red card eight minutes before the interval. Jota maintains, though, that Postecoglou's men make their own breaks.
"There are two points here," he said. "Firstly, we trust each other. Secondly, we know exactly what to do according to our way of playing and Ange's vision. Everyone knows exactly what is required on the pitch and the spaces and opportunities will be there as long as we make the runs. If we keep doing our stuff, we will create chances. That's happening in every game and then it's up to us to score."