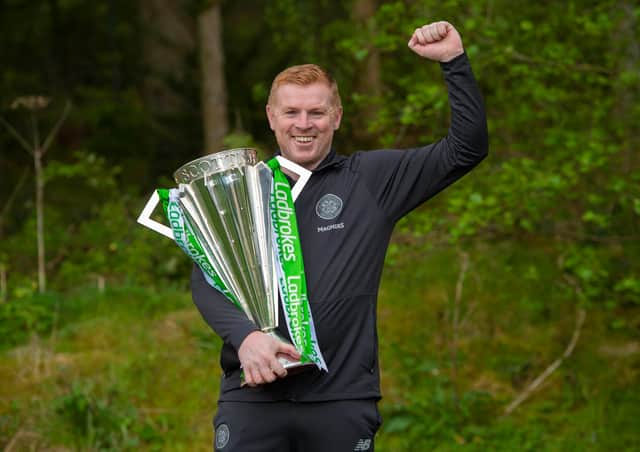 Celtic manager Neil Lennon.
Jason Leitch, Scotland's national clinical director, has warned top-flight teams they will not have any special privileges when they return to training this week.
The Scottish Football Association has partially lifted the suspension of all football activity from 11 June for Premiership first-team squads only.
Celtic manager Neil Lennon this week outlined plans for players to train in groups of five when they return on Thursday.
But Prof Leitch said: "There is no special privileges for elite sport in phase one. The only thing they are allowed to do is the same as the rest of us.
"You can have two households meeting up outdoors. If you want to use up your household allocation as a coach and a player, that can work, or two players, that can work. They have got to physically distance, they have got to wash their hands and all the other things, they can't go indoors.
"Until phase two - and the next review is 18 June, we don't know if it will start then - they are only allowed to do what's in phase one."
Prof Leitch reiterated that plans for a Premiership kick-off on 1 August can only be provisional.
"This virus works in three-week chunks roughly," he told Radio Scotland. "On average it takes a week to get sick, you're sick for a week and then you're really sick for a week if you are going to deteriorate. And unfortunately people are still dying of this disease.
"We don't know what last week's phase one does for about two weeks and really about three weeks.
"That's why the compulsory legal review period is at three-week periods. It's really important we don't go too quick."