The unsaid truth about Neil Lennon as Celtic boss accepts 10 was non-negotiable for supporters
The exasperating aspect of Celtic and Neil Lennon's long goodbye is the inability of frothing fans to read between the lines over it all.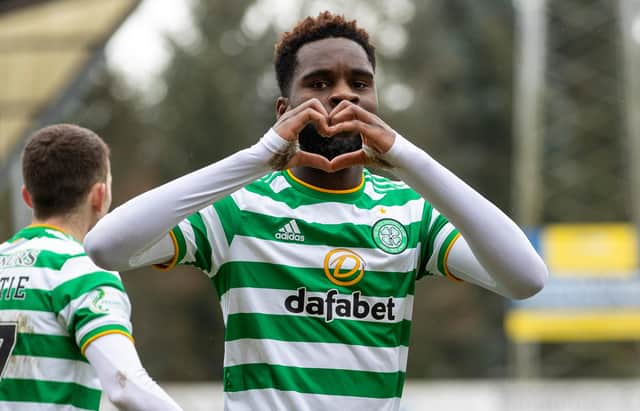 The detestation of so faithful and successful a club great is now off the scale and blinded the baiters to rational dissection of the situation. Lennon is presented by them as some blithering idiot who thinks he is beyond reproach - and replacing - despite the disasters that have humbled the club in a season supposed to hang around an historic 10-in-a-row.
The frankly perplexing mania over the club's review of Lennon's position is a case in point. The demand to be told the outcome seems to overlook one crucial point: we know it. If the board had decided Lennon shouldn't continue in post, then he wouldn't still be occupying it. You don't need a weatherman to know which way the wind blows…Lennon will depart the scene in the summer because he has failed where failure cannot not be countenanced. He knows that. And anyone who has given the entire situation any serious thought must surely be able to understand why this all has to remain unsaid.
A confluence of factors is responsible for the fact Celtic can do no more move to within 15 points of Rangers through extending their form upswing to five straight league successes with a home win over Aberdeen on Wednesday. Lennon has to carry the can for all of them - however many might have been beyond his control, and there were more than a blinkered support will ever accept - because that comes with the territory. Yet, the club coming out and stating that Lennon is currently in the final few months in charge would serve no purpose other than drain him of authority with the playing squad. His removal, to be replaced by a caretaker from within, would have the same effect. In both scenarios, it is a stretch to believe the team's current predicament would be improved. Moreover, it is such a coal-black cloud of a campaign, it is doubtful the sort of new manager Celtic will look to appoint would jump at the chance to start out living under its shadow.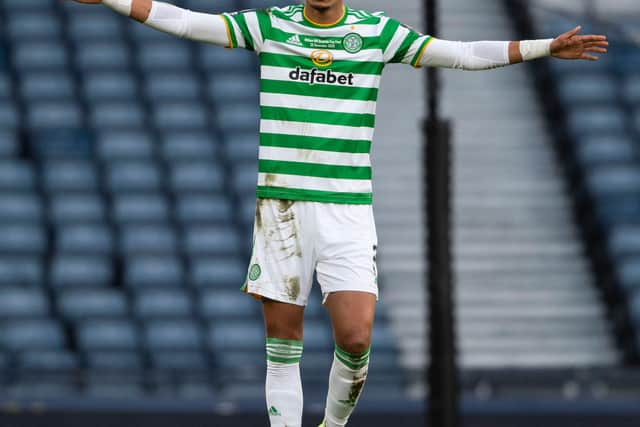 As many of us then argued, it could be contended the club had reason to part with Lennon when the team truly fell apart in late November. Yet again, though, there are no guarantees a new manager would have fared better attempting to stitch together a group of players individually then coming apart at the seams. Those who would claim that Lennon is brazenly oblivious to the consequences of what has unfolded at Celtic in the past six months owe it to him to pick apart his response to a question at the daily newspapers' pre-match for Aberdeen's visit.
I put it to him that Celtic supporters considered his delivering of the 10 non-negotiable, and asked whether he considered that unfair with so many abnormalities surrounding a campaign played out against the backdrop of a global pandemic. "I don't think it's unfair or unrealistic but we have had mitigating circumstances throughout the course of the campaign, some of which I can't divulge publicly," Lennon said. "But I've never shied away from the fact that it's been massively disappointing and we could and should have performed better. That's on me, my staff and the football department as well."
The response can be read in no fashion other than Lennon accepting he is ultimately responsible for a championship outcome incompatible with his remaining in charge. It doesn't matter that - with little hope of staging the Scottish Cup owing to the on-going Covid-19 shutdown for the lower leagues - by the summer he will boast five trophies out of a possible seven for the two-and-a-bit years of his second spell. And it doesn't matter that whatever he did would not have been good enough for swathes of the fanbase that wanted Brendan Rodgers Mark II when Mark I left in February 2019.
"I don't know [if that is the case] but that's the nature of the job: it's not a popularity contest," he said. "It's about playing good football and winning, bringing players to the club, developing them and selling them on, which is what I've done over the piece. The 10 was the Holy Grail, really, and it may be beyond us but we won't give it up just yet."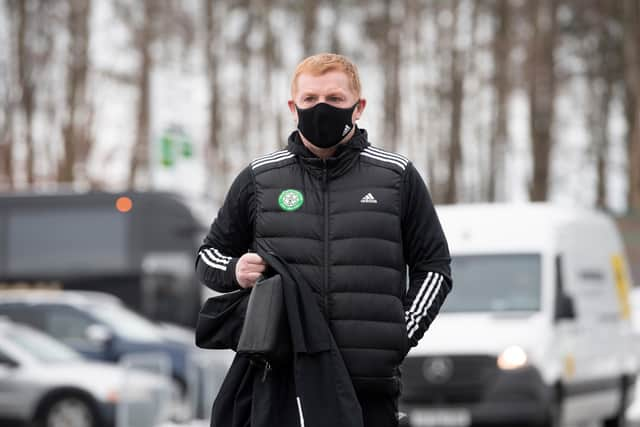 Whatever Lennon's misjudgments this season - and as grave as any is that he appeared to push for the Dubai winter training camp when it had all the pre-travel makings of a hideous misadventure - he can't be blamed for players becoming disgruntled at being stuck in Scotland during coronovirus restrictions when they expected to have left the country behind. With 11 goals in 11 games, the biggest talent in the country Odsonne Edouard has demonstrated the difference he can make when his mind is on it, which it wasn't throughout an elongated summer transfer window that didn't close until October.
Yet the support now damning Celtic for their summer transfer activities, demanded they hold on to the restless striker, and agitating Kristoffer Ajer. And even such as, now on-loan Marseille midfielder, Olivier Ntcham. These players did not lack focus because of Lennon. Equally, it is not the Irishman's fault that two pivotal performers from last season's nine-in-a-row campaign in James Forrest and Christopher Jullien had been lost to injury for this campaign. No-one at Celtic wants to give credit to Rangers for stupendous, faultless, home form. However, as much as the Parkhead club's own erratic efforts, this has been the foundation for them to bring their rivals' house down. Lennon knows he cannot emerge from the rubble.
A message from the Editor:
Thank you for reading this article. We're more reliant on your support than ever as the shift in consumer habits brought about by coronavirus impacts our advertisers. If you haven't already, please consider supporting our trusted, fact-checked journalism by taking out a digital subscription.
Comments
 0 comments
Want to join the conversation? Please or to comment on this article.