The Celtic star who deserves the limelight, unfair signing, Postecoglou debt and what were Rangers thinking
This weekend will see Celtic return to the scene of the crime. The SMiSA Stadium. The location of their only domestic defeat this season. The Buddies' structure, tensity and aggression exposed what was a rare case of vulnerability from Ange Postecoglou's men.
Off the back of a 1-1 draw with Shakhtar Donetsk in the Champions League in Poland, the Australian made changes. There were starts for Stephen Welsh, Anthony Ralston, David Turnbull and Aaron Mooy. It was the latter's first in a league game and he only lasted 45 minutes, one of two changes at half-time with Celtic trailing to Mark O'Hara's strike before the break.
Naturally, such a result brought with it criticism and questions. One of which surrounded Mooy who watched as the game passed him by. He may have been successful with 51 of his 54 passes but just eight went into the final third, no chances were created. In a harum scarum midfield battle where St Mirren had an abundance of energy, it was a passive performance in and out of possession from the former Huddersfield and Brighton star. Such are the demands at Celtic, snap judgements were being made, there were doubts in the aftermath. You have to find a way to swim when it would be easier to sink, there is little time to walk, you have to run. Was he good enough? Did he fit into the Celtic midfield? Is there enough depth when Reo Hatate, Matt O'Riley and Callum McGregor are rested?
Invisibility cloak
In the intervening period, one which will see Celtic's unbeaten domestic run extend to 168 days by the time of their trip to Paisley on Sunday, Mooy has provided an answer to all of those questions. A resounding yes on all accounts. There was the coming of age performance in the 4-1 win at St Johnstone. Then there was Sunday, and a starring role in the Viaplay Cup final win over rivals Rangers on Sunday at Hampden Park. Not that you'll hear him shout about any of his success. This is a player who shuns attention. Someone who would feel much more comfortable wrapped in an invisibility cloak rather than front and centre of the celebrations like he was at the national stadium, being serenaded by 20,000-plus Celtic supporters.
"The boys like to take the Mickey," he said. "They know I'm a bit uncomfortable when the limelight is on me, so they get a bit of a buzz out of it."
Midfield telepathy
At 32, he is now in a situation in his career where the limelight is at its brightest. He's been to two World Cups with Australia, he's starred in the Premier League and made transfer moves totalling well over £10million. Yet, he has not played for a club where there is so much focus and exposure. A club where to blend into the background is not an option, especially when your performances put you on top of a pedestal and adored.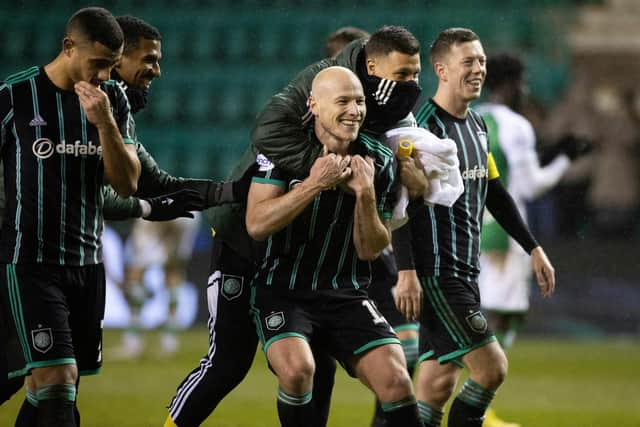 Mooy deserves all the praise that is coming his way. He has edged ahead of O'Riley in the midfield pecking order, something which many would have viewed as improbable, and demonstrated exactly why in Sunday's final in Mount Florida. Along with McGregor and Hatate they controlled, dominated and even toyed with Rangers for large periods, especially in the first half. Watching the way the Australian constantly found space goal side of the opposition midfield you wondered if he had donned that invisibility cloak. Hadn't Rangers been watching Mooy in the last couple of months?
Since Christmas Eve he has set up four goals and scored six. That just scratches the surface of his impact. At Hampden he was pivotal in the two goals, getting on the ball in the final third and providing that penetration to play the pass before the assist. His influence on the team makes those who had any doubts, including this writer, feel daft. Yet, he is so efficient and effective with his ball use and movement. As Postecoglou said recently: "His balance is unbelievable. He is really strong in terms of his core strength... you give him the ball and not only will he keep it, he will take the right option." There are a number of reasons why Celtic are so much better than their Scottish Premiership opponents but a key one is that midfield. The trio are so well connected, as if they have developed some sort of midfield telepathic power. Their awareness, their ability to draw opposition players in then take them out of the game, their decision making.
'Absolutely buzzing'
A player of Mooy's substantial experience and quality being added to the squad Postecoglou has curated and cultivated so well just seems so unfair from a rivals' point of view, but it is testament to the way the club have recruited and invested these past couple of years. You look back on the signing and think 'of course it made sense'. Hearing him speak in the bowels of Hampden, for someone who is as far from a bombastic personality as you can get, it is easy to get the sense of a player who has been given a new lease of life by his manager and Celtic.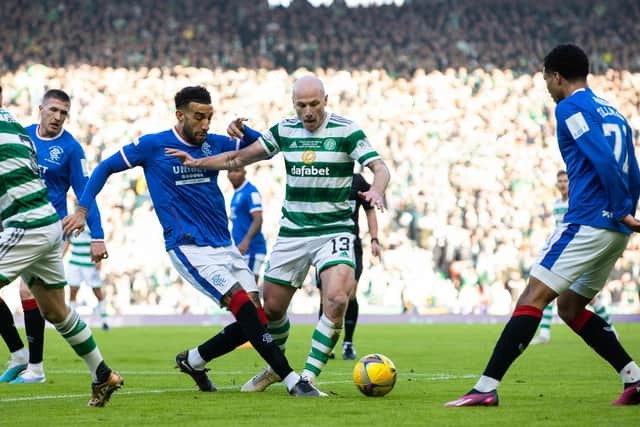 "I do feel I owe him," he said. "Of course, he gave me a chance, believed in me. Hopefully I can pay him back. Hopefully, by the time I leave, people will look back and say I did well. I hope he feels the same way. That's a good motivation for me.
"It felt amazing to win a trophy so soon in my Celtic career. I was absolutely buzzing. I'm loving my time at Celtic and, hopefully, this could be a very special season for me. That's why you put in the work every day, to make the best memories you can make. That's what I'm trying to do."
Comments
 0 comments
Want to join the conversation? Please or to comment on this article.