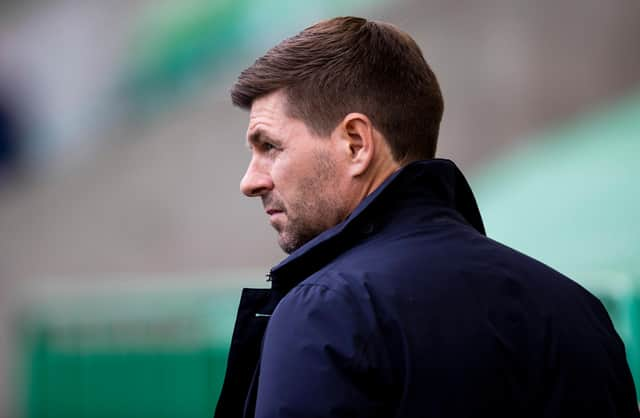 Sky Sports plea: Steven Gerrard
Speaking on Thursday the First Minister urged Sky Sports to screen the game for free in order to encourage people to remain at home and not gather in large groups to watch the hotly-anticipated clash on Saturday afternoon – the first meeting between Celtic and Rangers since December 29 last year.
Ms Sturgeon said: "Enabling people to watch the match in the comfort and safety of their own home and reduce the temptation people who don't have access to pay-to-view services might have to go and watch the match somewhere else.
"So if anyone from Sky Sports is listening, I would encourage you to think about making the match free to view this weekend."
Despite the First MIinister's comments, SPFL chief Neil Doncaster argued that it would be "unreasonable" to ask the broadcaster to give up what he referred to as "Scottish football's crown jewels".
However, Gers boss Gerrard has echoed Ms Sturgeon's plea, adding: "Given it is a unique time we're living in and these instructions are being given out, maybe give [fans] the game free of charge so they don't have to leave their own homes.
"I share their frustration because I know desperately they'll want to watch the team.
"It's very difficult. They are getting a lot of instructions, and told what to do, and that's very difficult when you've got no access to the game.
"The priority here is fans' safety and I urge them to stay at home, stay safe, keep their families safe and do the right thing."