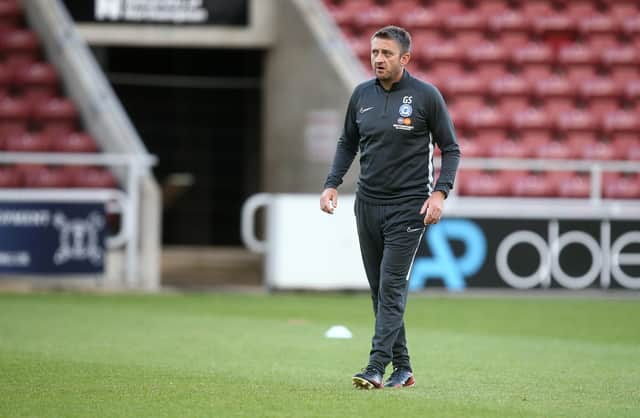 New Celtic first-team coach Gavin Strachan was formerly Peterborough United's assistant manager.
First impressions of new Celtic first-team coach Gavin Strachan for Callum McGregor have reminded that shared DNA doesn't necessarily make for similar personality traits.
The 41-year-old, who replaces Damien Duff, is the son of former Celtic and Scotland manager Gordon Strachan, under whom McGregor earned his first national call-up.
"I didn't know Gavin before and you are maybe expecting a carbon copy of Gordon," said the Scottish champions' vice-captain of the man recruited from Peterborough United, where he was No 2 to Darren Ferguson.
"But he's a completely different person. He's definitely his own man. He's also a coach. They are more hands on in the sessions while the managers take a step back and get involved when they want to.
"It's different roles that require different characteristics. It's been a really positive start. He has been great. He's come in full of energy and enthusiasm. He seems a top guy as well.
"The first few days have been excellent and he seems like a good match for the club. We're all buzzing to be working together and I'm sure he'll bring a lot of good knowledge to the group.
"The first few days he's been desperate to get involved and the boys reckons he's top class. We're hoping to have another successful season and he'll be desperate to be part of it."