Neil Lennon speaks in full: Celtic backlash, Andy Walker, Nicola Sturgeon, dancing to Baccara and John Hartson comments
Neil Lennon came out swinging on all matters related to the Dubai debacle for Celtic, and a whole more lot, on his return to the club following ten days in isolation.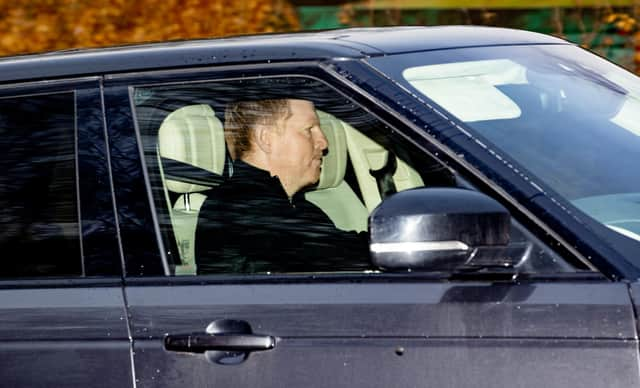 The Celtic manager clearly had plenty he wanted to get off his chest over the furore and fall-out following the trip, which resulted in Lennon, his assistant John Kennedy and 13 first-team players missing the club's draws with Hibs and Livingston in the past week. In full, he had this to say:
On the 'backlash' and Andy Walker describing the camp as a "jolly"
"First of all, it shouldn't have been Peter [Lawwell, chief executive] out apologising. It should have been me because it was my decision. We made it with the best intentions for the players and the club for the second half of the season. Unfortunately, we picked up one infection out of a group of 60. It did show that our protocols are all in place and working.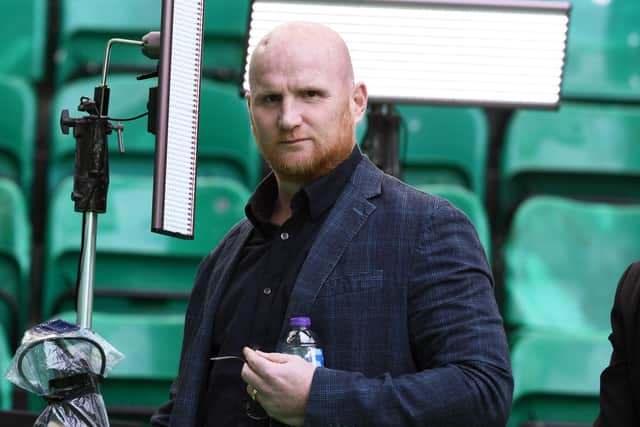 "I feel we have been harshly treated in terms of the amount of people that have had to isolate and the time they had to isolate as well. We've picked up one more positive case. So that makes two out of the whole party. So there was no outbreak. There was no misbehaviour. We were very professional in how we went about our business. The preparation was top-class. We prepared as if we were going away on a European trip. The innuendo and the insinuation from Andy Walker that it was a 'jolly' - I can't have that. I can't tolerate that at all. That calls into question my professionalism, the professionalism of my players, my staff, the people who were out there helping us. It's an absolute scandal. The fact that 80 per cent of my squad were probably tee-total … it's a total distortion of the facts. And for him to go on a public platform and accuse the club of being arrogant, demanding an apology from the club, which we've done. Even then, it wasn't good enough for him. I want an apology from him. You cannot go and falsify what went on with a total misrepresentation of reality."
On the Scottish government deciding the close contacts and how it means every Scottish top flight club is failing to meet guidelines
"On the plane it was the guys that were closest. So all of a sudden it was two rows back, two rows forward, two rows to the side. We were under the impression that with business class seats the distance from two seats back was pretty safe. And some lads had to isolate because they were on buses with Christopher.
"This is where I'm confused. Because all clubs in Scotland have been travelling up and down the country in two buses. With these guidelines now that we are having to adhere to it means that only three players can travel on a 52-seater bus. So when we played Hibs last Monday we had to bus six players on two 52-seater buses. So that would mean every club in the country with a say of, you know, 30 people, would have to take 10 buses. So, for me, the goalposts are completely moved. And in terms of physical distancing we have been in dressing rooms throughout the country - Hamilton on Boxing Day, St Johnstone - where there is no physical distancing. There is no room, we are cramped up, 15-20 people in the one room.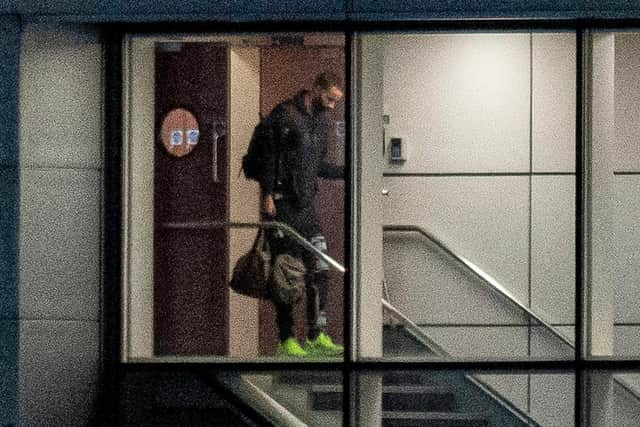 "And now, all of sudden, we adhere to all protocols - having taken photographs, adhered to every rule in place - and we have 13 players, and three staff isolating for 10 days that, apart from one, are all negative. It is absolutely preposterous. The intention for going to Dubai was correct, what was regretful was the outcome of it and the way we have been treated on it. The whole bus thing? Clubs up and down the country are travelling on two buses. Now by the regulations now that can't be possible."
On the criticism meted out by First Minister Nicola Sturgeon, who raised questions over a trip that Lennon had called in one interview 'r n r' (shorthand for rest and recreation)
"I'm not going to get into a fight with the First Minister but I'll take umbrage on her use of the term 'r n r', which she selectively picked out of interviews - completely ignoring the hard work we were intending to do, and the intensive training. And also that we abused our so-called privileges when we were out there. That couldn't be further from the truth."
On the photographs of players in a bar and Lennon and Scott Brown sitting on sun loungers with beers beside them that led to Sturgeon's 'abuse of privileges' stance - and the contrast with no comment made over Scotland players doing the conga and sitting inside drinking in a Serbian hotel following the country's qualification for the Euros
"We were sitting outside, in our bubble. We may not be exactly two metres apart but we are in our bubble. There was no Chris Jullien in the photographs. All the people in the photographs were negative. And, by the way, it is illegal to take a picture of somebody without their consent in Dubai. And it's not as if they were doing a conga at three o'clock in the morning in a dining room or dancing to Baccara in a dressing room or traipsing up and down the country with covid in a train from Glasgow to London. My players' behaviour was exemplary. They are top professionals. The way this has been portrayed has been a total distortion of the facts.
"We are in an area. Some players are in a bar, not all of them drinking. They are maybe not totally distancing, but they are sitting there quietly watching the football for half an hour with masks on. We got treated like common criminals for it. I apologise to Celtic supporters for the fallout, and what has happened. That was never our intention. We went out there with the best of intentions to do a good weeks' work, come back and really look forward to the second half of the season. We followed the protocols, but it has backfired on us because the goalposts have been moved."
On SFA chief executive Ian Maxwell confirming their disciplinary department is investigating whether you broke protocols and what that means for Scotland over Serbia celebrations
"As long as they [the SFA] investigate that [party] that's fine. It is hypocrisy of the highest order. I am feeling aggrieved and my staff and players are feeling aggrieved as well. It is all political."
On the claim of lower league clubs they have been shutdown as punishment for Celtic's actions over Dubai
"I have no comment. It's such nonsense I don't even have to answer that."
On further positive Covid-19 case in Celtic squad announced on Monday
"He's already been isolating and the rest of the squad is negative. It won't affect the squad at all. No one else is affected."
On former team-mate John Hartson saying Celtic fans want managerial change with title gap 21 points and hopes of 10-in-a-row over
"John has an opinion, like more people on the periphery of the game. You either take it on board or you don't. It has no impact on me. It means nothing. When he praising me, it means nothing. When he's talking about me losing my job or being removed from my job, it means nothing to me. John feels he has a job to do. Yeah, he could have rang me first and had a chat about it. But when you are on the media side – and I've been there myself – it's an easy life."
On coping with the 10-day isolation period, during which Celtic dropped four points in draws at home to Hibs and Livingston
"Your heart sinks, of course it does, because you can't do your job for 10 days. We had two very important games against formidable teams and you want to be able to do all you can. We had the Hibs game on the telly. I was constantly on the phone to the dugout. Then it was exactly the same at the weekend against Livingston. It wasn't easy. You don't get a real feel for the game and see the whole picture. It was very, very difficult and very frustrating because you can't do your job properly through no fault of your own. You can see how people get frustrated and a little bit fed up because there is nothing you can do other than try to keep your mode of thinking in the right way."
On the title race and how ready players returning from isolation will be for trip to Livingston on Wednesday
"We have to win every game. The players are capable of doing it. They played very well at Ibrox and were the better team and then this happens. We just have to galvanise ourselves and go again. The season has been totally disrupted … the players will be fine for Wednesday. They trained really well on Monday and I think they're really motivated. I think they realise how much training means to them, and being around each other at the club. There was a real vibrancy about training. It was great to see them all back together."
On the magnitude of Wednesday's game in West Lothian, where Celtic are without a win in their past three visits
"Davie [Martindale] has done an outstanding job since taking over. They've been a real success story, Livingston, over the last four or five seasons. Davie Hopkin, Gary Holt and now Davie - it's been outstanding recruitment and outstanding results. This run they're on [of eight wins before Saturday Celtic Park draw] is fantastic so it'll be very difficult for us on Wednesday. It's not been a great ground for us but there is extra motivation for us now to obviously try and win."
A message from the Editor:
Thank you for reading this article. We're more reliant on your support than ever as the shift in consumer habits brought about by coronavirus impacts our advertisers. If you haven't already, please consider supporting our trusted, fact-checked journalism by taking out a digital subscription.
Comments
 0 comments
Want to join the conversation? Please or to comment on this article.