Moritz Jenz given no assurances on Celtic status despite encouraging debut in Dingwall
Celtic manager Ange Postecoglou hailed the strong first impression made by goalscoring debutant Moritz Jenz in a 3-1 victory away to Ross County as he reiterated there are no assurances for an individual at the club – himself included.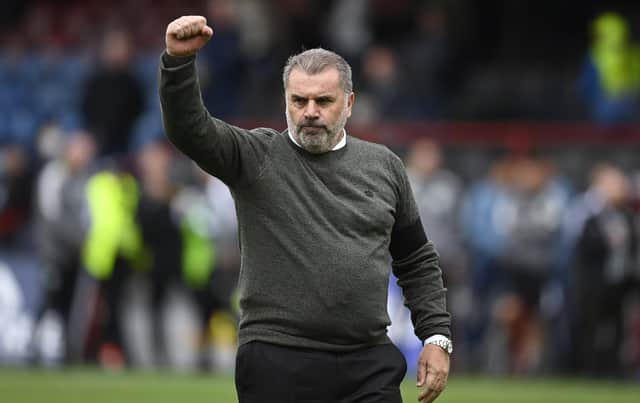 Asked whether the showing by the German, fielded with Stephen Welsh unavailable through illness, had implications for the competition for places faced by Scotland under-21 and returning-from-injury Carl Starfelt. Postecoglou demurred.
"I get why people think that way, but I don't think there is anyone here who is assured of anything," said the 56-year-old, who commended Jenz for displaying "a lot of composure". "I'm not assured of anything. I'm sure when the first loss comes along everyone will be questioning me. We're all out there every day trying to prove ourselves. That's the kind of environment we want to have.
"There's no one out there, even Cal [Callum McGregor], who can think they are guaranteed something. You are only guaranteed something if you perform at the levels you can. That's how you get the best out of people. Bringing Moritz in helps Carl, it helps Cam, it helps Welshy be the best they can be, because every day at training they are competing against each other. They are raising each others' level.
"If I just had two centre-backs and the level around them was low, then how are they going to improve? You can't improve just in games, you have to improve every day. So, for all these guys, it's about every day trying to be the best they can be, and being ready for any opportunity that comes their way."