Celtic midfielder Matt O'Riley gives insight to free-kick routine and 'chill-out' time
Matt O'Riley has revealed the reasoning for his green-fingered routine when shaping up a corner or free kick.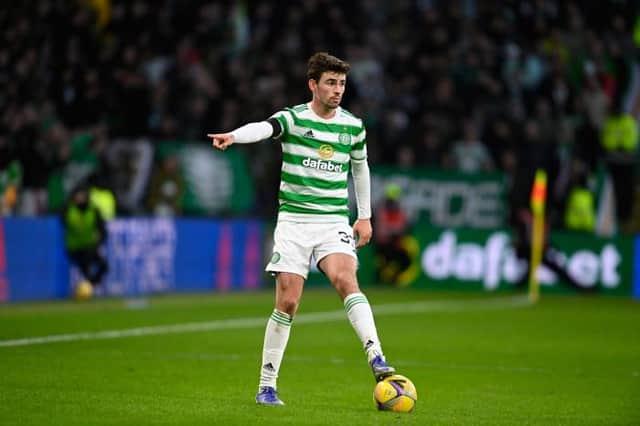 Celtic's Matt O'Riley in action against Dundee United. (Photo by Rob Casey / SNS Group)
Curious Celtic fans asked the midfielder about various aspects of his play, life and career in a club media Q&A – including why he always picks up a section of the playing surface before a set-piece.
He explained: "It's actually to do with the wind. I'm always curious to see what's going on with it because it can change a lot during the game. It helps me figure out where I want to put it."
The former Fulham and MK Dons player also revealed he meditates "a lot" when he needs a little peace, but his drive to training is anything but quiet – preferring Aerosmith and AC/DC in the car.
Celtic's Matt O'Riley inspects the pitch at the Aspmyra Stadion. (Photo by Craig Foy / SNS Group)
Want to join the conversation? Please or to comment on this article.