Jota addresses his Celtic levels and opens up on iconic celebration against Rangers
Celtic forward Jota says he is doing everything he can to improve his form at the club and become "a better player".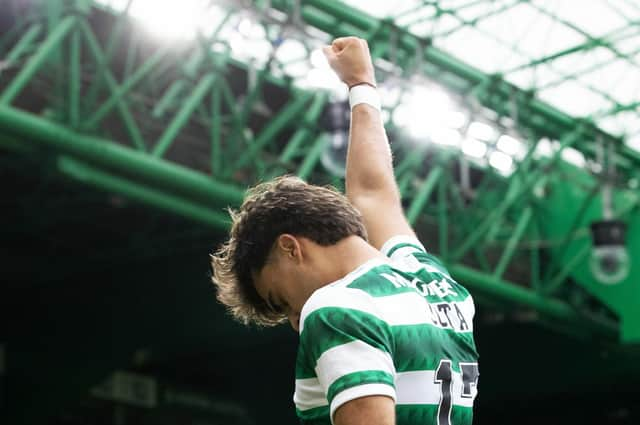 The 23-year-old Portuguese has been used from the bench by manager Ange Postecoglou in Celtic's past two matches and has failed to post a goal or an assist in six competitive matches. However, the ex-Benfica is still an integral part of the first team and ahead of Monday's derby against Rangers, he stressed his desire to be "the best version of myself".
Asked if there is another level he can reach, Jota replied: "Yes, definitely. Every player always has something to offer. You can never be satisfied with the things you do because I have motivation an ambition to be a better player and that's what I'm going to try to do. I work every day to be the best version of myself. I know what I do and what I don't do. So I just work on the things I need to so I can be a better player."
Jota was among the goalscorers in Celtic's 4-0 win over Rangers back in September, with his celebration becoming an instant hit with the Celtic faithful as it is now a print fans can buy from the club. "No, it was something in the moment. Really, I'm serious," Jota said when quizzed if his actions were pre-meditated. "I'm just grateful for that as it was a really good moment for me. If people can look back on that moment and it brings them a bit of happiness then I'm happy as well. It's all about the happiness."
Jota says he does not have a favourite goal in Celtic colours. " My favourite goal is always the last one and the next one, if you know what I mean. All of then are special in some way of course. Maybe some of them are more important than other ones because some can give you a victory in the last moment or whatever. The Bernabeu was certainly a special one and the one at Celtic Park against Rangers was also special because it's a big game. But every goal is important."