Josip Juranovic: The reason I had to leave Celtic - I didn't like some of that stuff
Josip Juranovic believes that he had to leave Celtic for the sake of his international career following the arrival of Alastair Johnston to add further competition for the right-back position at Parkhead.
Juranovic, who for much of the past 12 months was linked with a move away from Celtic, left in January for Union Berlin in a £7.5million deal. While he was at the World Cup last winter helping Croatia finish third, speculation intensified over his future, which coincided with Canadian internationalist Johnston arriving at Celtic from CF Montreal. With Anthony Ralston also an option at full-back, Juranovic felt that he had to leave to safeguard his position with national team.
Juranovic said: "I had a really good relationship with the fans. I really loved it. It was a tough time to move way, but that's life. I was a little bit sad Celtic didn't try to keep me as a player there. But that is football. You can't know your future.
"To be honest I was a little bit surprised because I was playing in the World Cup and preparing for my next game. Some of my friends called me and said they'd signed a new full-back, what's your opinion about that? I was just putting it to the side and concentrating on the World Cup, as it's the biggest stage in football and I wanted to perform well. In my mind I was thinking, we would have three full-backs and someone will be on the bench and someone in the stands with their family.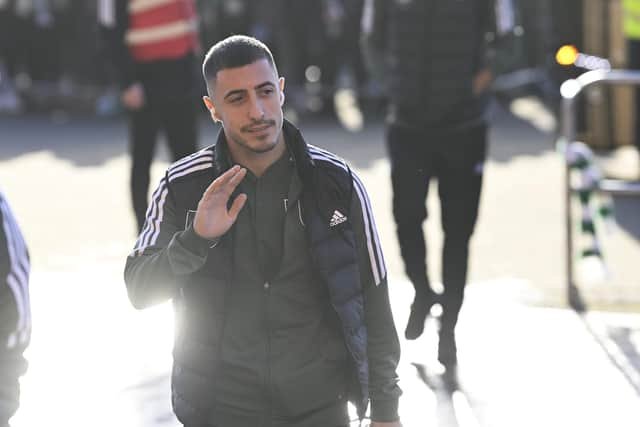 "I knew I would maybe not play two games in a row and maybe play the third one. I didn't like some of that stuff – because of the national team. If you are not playing regularly for your club, you won't get called up for the national team. That's the main reason why I left.
"I spoke with Ange [Postecoglou, Celtic manager] one week before I moved. We always had an honest conversation between us. He is a good coach – a really good coach and I tried to keep him informed. My 18 months there was unbelievable. What can I say about Celtic? It's one true love."