Imagine Celtic finish top but are not declared champions - how Ange Postecoglou won his first title as boss
Imagine a scenario where Celtic finish the season 12 points ahead of Rangers but are not declared champions. Instead, the top six go into a play-off series to determine the title winners.
It may seem unthinkable in the world of the Scottish Premiership but that is exactly how Ange Postecoglou claimed his first league championship back in Australia, the 25th anniversary of which falls this very week.
It was in 1996 when, aged just 31, having been forced into retirement due to a knee injury, Postecoglou was appointed head coach of South Melbourne, the club he had represented 193 times across his curtailed playing career. He led them to their first National Soccer League title in seven years the following season – not through finishing top of the table, which they did after 26 games, but by going on to win a semi-final and final to secure his first silverware as boss.
"It was my second season in charge and we won 2-1 in the Grand Final against Carlton with an 87th minute winner," Postecoglou recalled. "That was 25 years ago and my first title as a manager – but I am still loving it now and I am still as ambitious as ever. I have been really blessed to have won a fair bit in my career and I have loved every minute of it. I still enjoy it as much today as I did with that first one, and I have learned a lot along the way. The basics of who I was back then … I'd like to think anyone who has come across me will say I haven't changed too much as a person, and in terms of my values and how I work."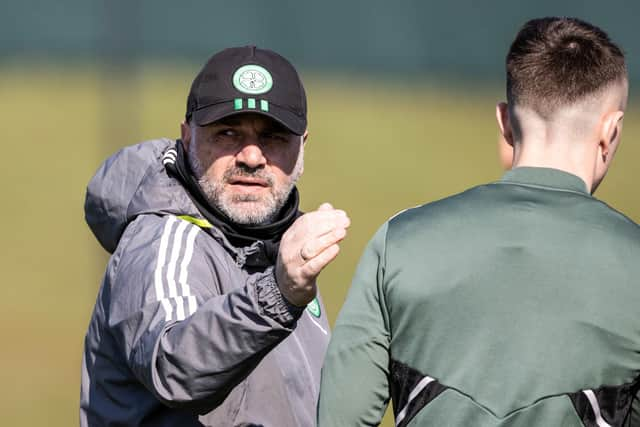 The season after, in 1998-99, Postecoglou led South Melbourne to the title again, only this time after finishing runners-up in the league standings, a point behind first-placed Sydney United, who his side went on to beat 3-2 in the Grand Final. "That's just how it is structured in Australia," the Celtic boss continued. "You had to perform on the day, no matter what had happened prior to that in the season. It doesn't matter what the gap between first and second was in the table – it came down to that final. We won the Grand Final in 1998 and 1999 – and it was special. When it gets to this time of the season, I always think back to Australia and this is when everything was getting decided. I loved the finals season, I loved the end to the campaign and I am looking forward to this one as well."
Quarter of a century on – with further success in Australia and Japan behind him – Postecoglou is now on the brink of winning his second successive title at Celtic with just seven more points are required from the remaining six fixtures. There are also records at stake – a potential 109 points would be the highest tally ever achieved in the Scottish top flight while victory over Motherwell on Saturday would secure an 18th consecutive win in all competitions, the best sequence since Jock Stein's side in 1966. "We don't look at what the outcomes could potentially be – we just try to knock it off one at a time," Postecoglou said. "Wherever that takes us, whether that is records or winning runs, we can't look too far ahead."
Comments
 0 comments
Want to join the conversation? Please or to comment on this article.