'I played in some good Celtic teams, they are a top team' says interim as he craves Aberdeen side 'really at it' in Glasgow following loss
Aberdeen interim manager Bobby Robson revealed where he rated the current Celtic side in the pantheon of successful sides following a thumping 4-0 defeat in Glasgow's east end.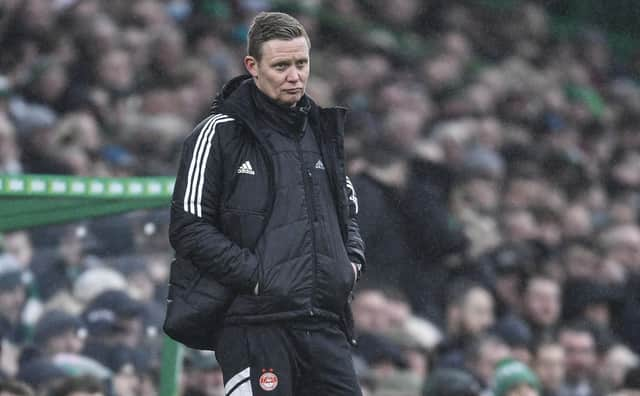 And Robson, whose two-year spell with Celtic from 2008 included in him netting in a Champions League last 16 tie against Barcelona, was left to lament being unable to send out at Pittodrie side with the oomph he exhibited as a player. Undermining "fragility" betrayed in the loss of a second-minute goal central to that, he believed.
"In the two games last week we started [to address] that," he said, after his club's miserable run was extended to one win in seven. "It doesn't just come back in one or two games, I've been there as a player. It takes small steps. They are a top team. I played in some good Celtic teams here and they are a top team. They move you about and it's hard to trigger presses. The pleasing thing for me is they came out again in the second half, we hung there and fought. I said to them, 'boys, let's get ready for the next game, let's go and do it and start moving up that table'.
"I want an Aberdeen team coming down here really flipping at it and that takes time. It's not a case of saying to the boys: 'why are you not doing this and that?' They've had a hard time of it. I'm just here and I'm trying to help them. What I saw was boys who wanted to fight and show a bit of character and were brave. I saw that when we were down to 10 men for 85 minutes [the other week]."
Comments
 0 comments
Want to join the conversation? Please or to comment on this article.