"I feel we have to take those next steps" - defender addresses next season's Celtic targets after "whirlwind"
Alastair Johnston has targeted Champions League improvement with Celtic as the club enter a period of uncertainty following the departure of manager Ange Postecoglou.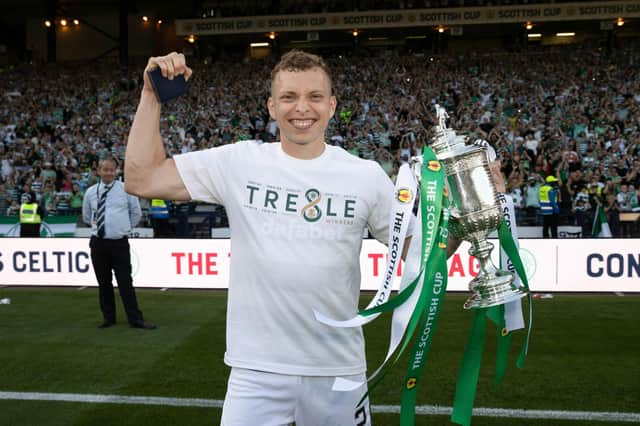 The full back has little time to process the news that the man who signed him just six months ago has already left for Tottenham Hotspur.
He has two Nations Cup fixtures with Canada in Las Vegas, the first a semi final against Panama, to negotiate first. "I'll get a couple of days off and then we're right into Nations League," he said. "We have a semi-final as we've already done our group stage stuff. And then hopefully we'll have the final after that. If not, we'll go into the third-place match.
"After that I get a couple of weeks off then come back here for pre-season. That's football these days. It's a quick turnaround but we love it."
Johnston will return to find a new manager and coaching team in place with skipper Callum McGregor having already stressed the squad is in good shape to withstand the loss of Postecoglou. The 24-year-old has proved an astute signing by the manager and could even become a Spurs target in time.
But he is now focused on getting some badly needed rest after a punishing schedule of continuous football stretching back to the beginning of last year. "I've done a full season in MLS and then going to the World Cup and then coming here it's been a whirlwind," he said. "It's been a long 18 months but it's been really enjoyable. My body has definitely started to deteriorate over these past few months but at the same time when you have the opportunity to go for a treble that helps you push through that pain barrier."
Few players win three trophies in their first six months at a club. Even fewer do so immediately after appearing at a World Cup. Johnston insists there is still plenty left to motivate him.
"I want to enjoy my off-season and get my body ready to go as this is going to be the expectation next year," said Johnston. "It's going to be - can we do a treble again? And can we make that next step in the Champions League? As that's where this club belongs and what we need.
"I feel like we need to take those next steps. That was one of the reasons I wanted to come to Scotland because there was that ambition to do something more in Europe. And that's where my mind's at now. We need to start the season right on the front foot and take that form into the Champions League."
The Canadian paid tribute to goalkeeper Joe Hart, who has become only the third player after Kenny Dalglish and Andrei Kanchelskis to win a full set of trophies in both England and Scotland.
"I don't know how old he is but he acts like he's 24!" he said. "He's the most deserving guy to have done that and I'm happy for him. It just goes to show what a career he's had with 75 caps for England. He's one of those players who's often overlooked by a lot of the English media and fans. I'm really happy for Joe, he deserves it."
Comments
 0 comments
Want to join the conversation? Please or to comment on this article.