Ferguson said: "One thing about my players is they're 100 percent committed. They don't go out to try and hurt fellow professionals.
"I asked them before the game to be aggressive, to get in Celtic's faces and try to make it as uncomfortable as possible for them.
"But in terms of us going out to hurt players? That's not in my make-up. If I thought any of my players were up to no good they wouldn't be playing in my team.
"So I was a bit disappointed to read those comments from Giakoumakis."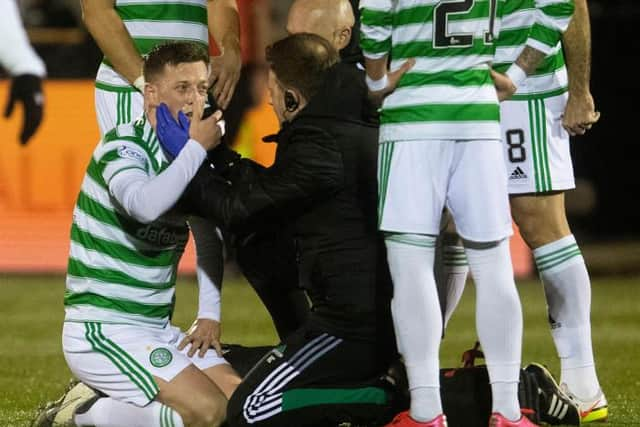 Ferguson expressed sympathy for the Scotland midfielder on Go Radio Football Show and added: "He's the most important Celtic player.
"Obviously Ange Postecoglou will be devastated at losing a top player who's his captain and leader as well.
"I don't know him personally but it strikes me it needs to be serious to make him come off. For me, he wants to play every single minute of every single game so it must be serious."