Ex-Scottish FA chief outlines unusual 7-point plan to finish season as Premiership owner predicts no football until August
Stewart Regan recommends cancelling the winter break and playing youth players in cup matches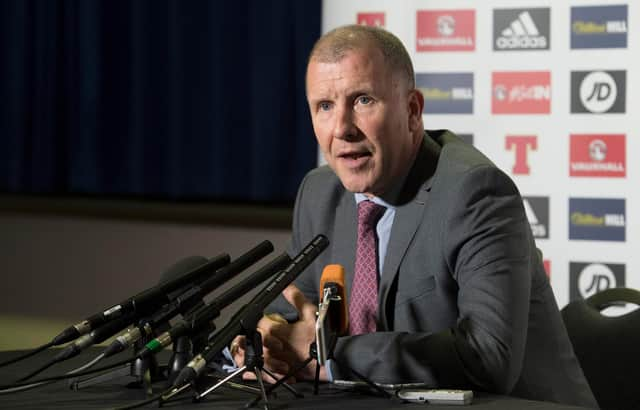 As head of the Scottish FA, Stewart Regan encountered plenty across his near eight years in the role.
The Englishman was often derided by supporters, whether it was the comment about "social unrest" regarding Rangers' re-entry into the league structure or the failure to land Michael O'Neill as Scotland boss.
Now, no longer involved in Scottish football, Regan has had his say on how football can continue after the coronavirus.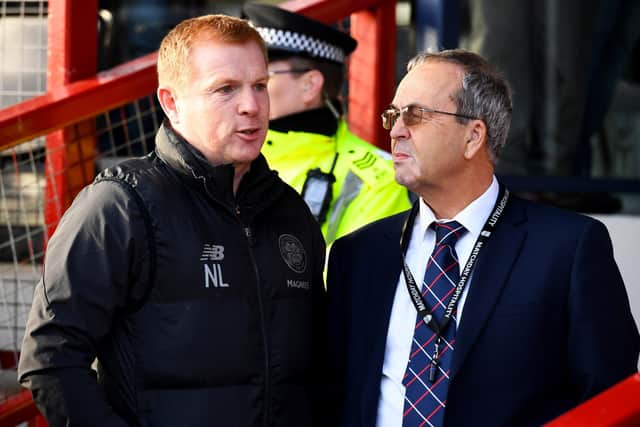 His proposal would see the rest of the campaign played with next season being squeezed into a "tighter time-frame" which would see the winter break cancelled and youth players play in cup matches.
1. Start playing football again at the earliest opportunity following advice from the WHO and Government.
2. Start from where the season stopped when it was postponed and play the final nine or so rounds of fixtures culminating in titles, promotion and relegation. Include midweeks.
3. Squeeze the new league season into a tighter time-frame by freeing up fixture dates currently occupied by FA & League Cup matches.
4. Cancel the winter break next year and use it to catch up.
5. Extend the normal 'end of season' by two weeks to add further contingency if required.
6. For next season all cup games should involve non-first team squad players thus giving opportunities to youth players to show their potential. These should be played midweek to allow first team league matches on the weekend.
7. This is not without issue especially for League Cup and FA Cup sponsors but it means continuity and offers a one year pragmatic potential solution
Regan also proposes that the teams currently occupying European spots qualify for the Champions League and Europa League with "potential revenue sharing for any losers under this policy".
The Daily Record report that the Scottish FA and SPFL are set to meet with their English counterparts to discuss the next steps and put together a contingency plan, including how to decide who wins the league and what happens with regards to promotion and relegation.
It is thought that football may not be played against until August, a view backed by Ross County owner Roy MacGregor.
He told BBC Sportsound: "I do think it is going to be personally difficult to start the league again. Because you can say you can shut down for three weeks but players have to prepare for games.
"Personally I think it is going to be a challenge just to get football started in August, far less anything else. We would encourage players to be with their families, that is the most important thing."
MacGregor also called on Uefa to provide guidance when it comes to deciding what happens if the league is ended early.
He said: "That is not one I want to get into because everyone is going to have a different view - from Celtic at the top to Hearts at the bottom.
"But I hope our legislators in Scotland get some help here from Uefa and the other leagues and a consistent approach is taken in Europe to whatever the decision is.
"There will be winners and losers and I wouldn't want to be involved in that decision."