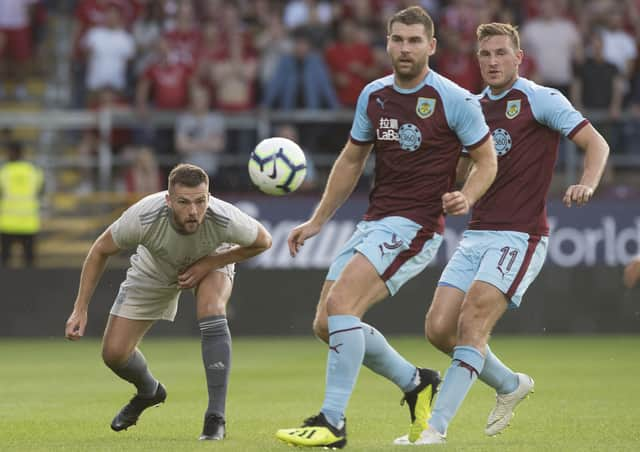 Aberdeen took on Burnley in the Europa League last season. Cross-border clashes could become commonplace, believes SPFL chief Neil Doncaster. Picture: SNS
In a wide-ranging discussion with the Price of Football Podcast, recorded shortly before the coronavirus pandemic saw football throughout the world suspended, Doncaster suggests Uefa is becoming more open to the idea of leagues from smaller European nations like Scotland merging with neighbours.
Doncaster, pictured, admits issues remain over how Scottish clubs would fit into any reshaped league landscape but feels European football's governing body may back any plans which address the financial gulf between the continent's 'big five' leagues – England, Spain, Germany, Italy and France – and the rest.
"There were discussions around an Atlantic League years ago," said Doncaster. "But I'm personally of the view that we are likely to get more cross-border leagues in the future. I think Uefa, from being in a position where they were very anti the idea of leagues merging together, they perhaps see merged leagues as a way of trying to bridge the financial gap between the haves and the have-nots. You don't need to go