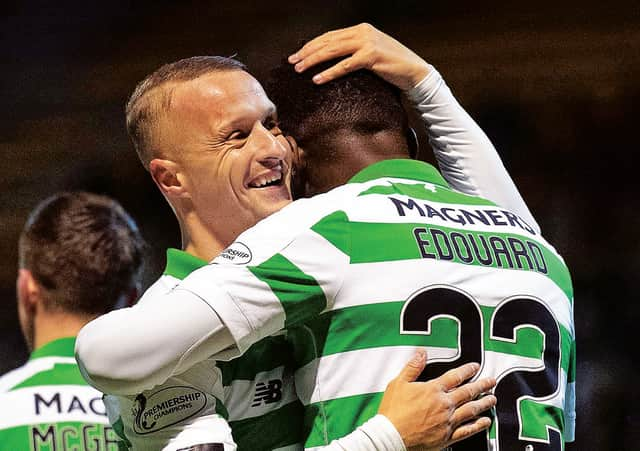 Celtic striker Leigh Griffiths had only just been getting back to his best form when the football season was halted. Picture: Craig Foy/SNS
It's hard not to have sympathy with players stuck training at home like 'caged animals'
One fine day when we get to watch football again, what kind of shape will the players be in? "They're used to a regimented way of life, a healthy life, a great life," said Neil Lennon. But he's worried about their physical well-being and not just that, their mental health, too. Train, rest, train, rest, play. It's all about the game, everything building towards it. Take the game out of the week and is it any wonder that, in the Celtic manager's words, footballers become like "caged animals"?
Lennon is in regular contact with his players, as will be all coaches right now. Every player will be "frustrated with pent-up energy", as Lenny puts it. Think of Leigh Griffiths, looking more and more like his old self with every game, on the way to a Scotland comeback and then … nothing. Sparky's problems with mental health have been well-documented.
Training on your own at home is limited. As is dancing up a flight of stairs with a member of Little Mix like Liverpool's Alex Oxlade Chamberlain. Nice moves, though.