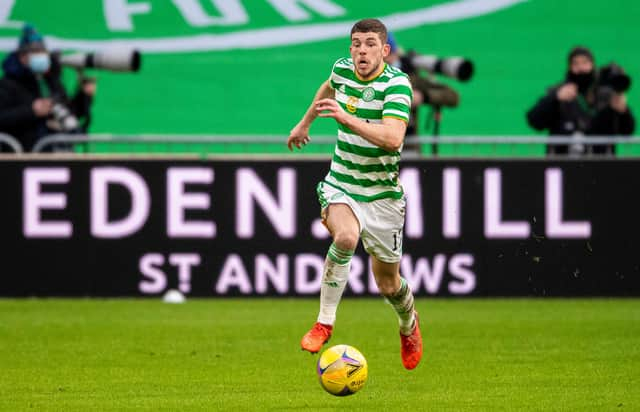 Ryan Christie believes this season was a "blip" for Celtic. Picture: SNS
The former Scottish Premiership champions officially conceded the title after failing to beat Dundee United on Sunday.
Christie bemoaned the fact Celtic had failed to win games they dominated and the concession of "cheap goals".
he said: "I probably wouldn't say it's a fair reflection, although obviously I'm a bit biased.
"It probably just comes to this season, the amount of games where we have dominated and maybe not scored. And then we concede cheap goals at the other end and it comes down to fine margins.
"It's obviously frustrating at this part of the season for there to be such a big points gap.
"There were a lot of places where we could have picked up more points."
Coming back from a 'blip'
It was a "frustrating day" at Tannadice on Sunday for Christie and his team-mates as they peppered the United goal with 23 shots but nothing to show for their efforts.
The attacker viewed the season as a "blip" and focus is now on coming back stronger and the Scottish Cup.
"It's obviously not how we wanted the season to go," Christie said.
"We started the season looking to defend our title and we're all gutted. But we can only look forward now, for us we don't see it as it being over, it's just a blip and we want to come back even stronger and go again.
"I'll just try to keep my own performances as high as they can be, try and create and score goals which is one of my main jobs in the team. Personally that's my target between now and the end of the season."
He added: "John K[ennedy] touched on that and is trying to get that mindset back.
"That's what champions do. When you face a blip you face a blip. You bounce back from it and try to get back on top again.
"hat's the mentality we need, no doubt about that. Everyone is ready to bounce back."