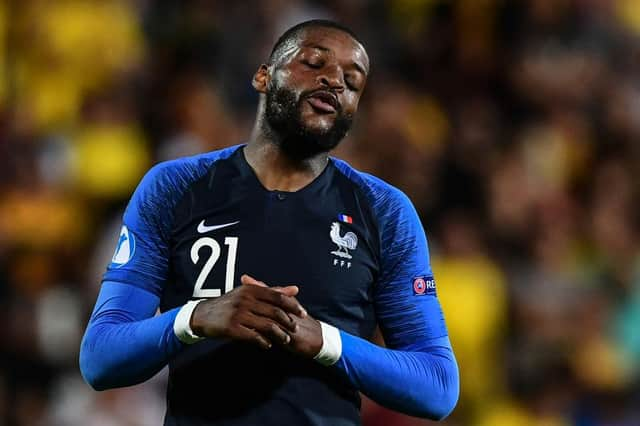 Olivier Ntcham has compared being wanted by Marseille to interest from Barcelona and Real Madrid. Picture: SNS
The 25-year-old recently joined the French giants Marseille on loan with a view to a possible £5.5million permanent move in the summer.
Ntcham had started just 12 games all season and hadn't played in the league since before Christmas before the switch.
It's a move the player wanted and couldn't say no to.
"In any case I never had any doubts about coming here," he said at his unveiling. "No matter what the situation, good or bad, you don't say no to Marseille.
"It's like if Barça or Real (Madrid) call you - you don't say no.
"For me, as a Frenchman, Marseille are still Marseille."
Ntcham's move raised eyebrows after the club's manager Andre Villas-Boas lambasted his employers for the signing in a remarkable interview saying the midfielder wasn't on his list.
The former Chelsea boss said he had told the club he would quit before being suspended and sacked.
Ntcham brushed off the incident.
He said: "I heard the words, I was very surprised because OM wanted me when I finished the European Championships with the Under-21s.
"So when I heard that after (the deal) it was funny to me. Andre Villas-Boas knew me well, he knew about it.
"I was really surprised but after what happened I disregarded the story because I'm so proud to have come to Marseille.
"I wouldn't have refused to come here for anything in the world. I'm positive and looking to the future."