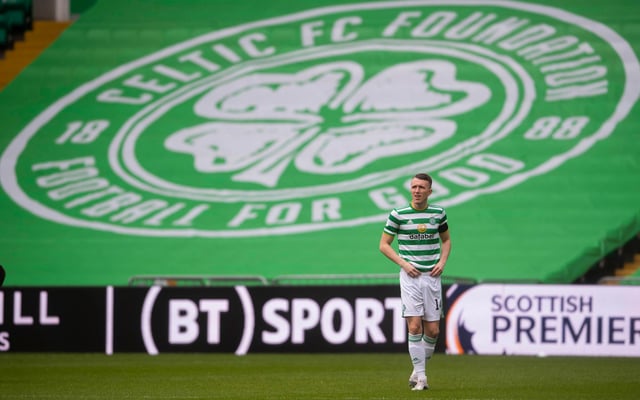 David Turnbull is one of the most creative players in Europe. Picture: SNS
So much so, the 21-year-old has set up team-mates for shots more often than Lionel Messi, Thomas Muller and Bruno Fernandes.
Football statistics website WhoScored.com revealed only two other players in European top-flights have created more chances for colleagues than Turnbull, Ajax's Dusan Tadic and Xavier Mercier of OH Leuven.
The Celtic star has made 91 key passes, four more than Manchester United's Bruno Fernandes and 26 more than Messi.
The midfielder has impressed since joining Celtic from Motherwell even if he didn't start becoming a regular in the starting XI until December.
It makes his creative stats even more impressive when you factor in minutes played. Only Tadic is setting up team-mates more regularly.
Clarke noted he wouldn't be far away if he continued his current form which has given the player hope.
"It is just about going out there, performing with my team the way I have been, keep putting in the performances and hope that he takes notice," Turnbull said.
"It was encouraging to hear that from the manager so it is about just working hard and if I continue to show him that I know what I am doing and if given the chance I will be ready."