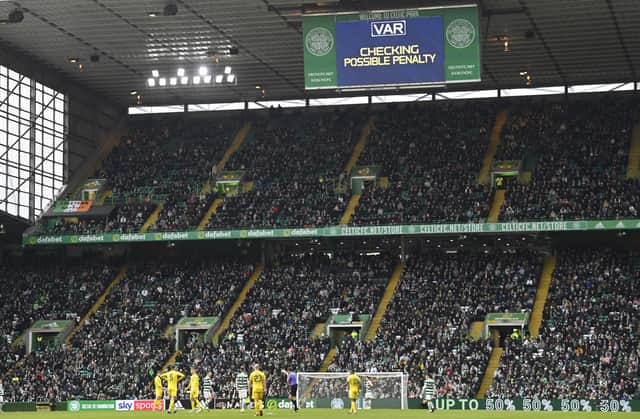 Postecoglou takes issue with how it is in Scotland
The following exchange took place between the Celtic manager and a broadcast journalist at the beginning of the post-match conference. Journalist: "Ange, can you just give us an update on Josip Juranovic?" Postecoglou: "You don't want to talk about the game? No interest? We've just scored five goals in a cup game and advanced to the next round. Let's discuss the game and we can let your fun start." Journalist: "What's your thoughts on the game, then?" Postecoglou: "Thank you." The Australian patently understands the environment he is operating in. However much he might want to rail against it, he will also understand then that every supporter of his club would have wanted, first-off, to hear the latest on Juranovic's move to Union Berlin from their manager, rather than his thoughts on a regulation – though certainly attackingly-effervescent – cup thumping of a lower division side. The journalist was doing his job as his listeners and superiors want him to do so. In the game, the insatiable appetite for transfer information from football watchers isn't matched by their interest in assessments of performances amounting to the largely expected variety. Postecoglou might lament that fact, but it's just how it is.
Misunderstanding market values for Juranovic and Giakoumakis
We have all been guilty of misunderstanding the market values of Celtic players departing this scene only a year and a half on from pitching up as relatively inexpensive 26-year-old purchases. Some have even been guilty of misunderstanding what a market value actually is – in a nutshell, what a club is willing to pay for any player. It does seem that Celtic have hardly struck the jackpot with the £7.5million initial payment, and a potential further £2.5m add-ons, that covers the deal set to see the Croatian right-back become a Union Berlin player. The 27-year-old proved himself at the World Cup, so there was the expectation of double that sum for a right-back who cost £2.5m from Legia Warsaw in August 2021. Yet, that was predicated on interest firming up on him from England. It never came with suggestions his slight frame led to potential suitors - Manchester United, Chelsea, Tottenham Hotspur and West Ham were all linked at various points - concluding he wasn't made for the physical rigours of the game down south.
The likelihood that Celtic appear as if they will make only £1m to £1.5m on moving on Giakoumakis – as seems inevitable for a player left out by his manager against Morton because of the uncertainties swirling around him over his future – has caused outrage among the club's fanbase. But there wasn't a queue beating down his door when Giakoumakis was engineering a move away from VVV Venlo in the summer of 2021. At a juncture when he was the leading scorer in the Dutch top flight. That is why Celtic could pick him up for £2.5m. Any goals he has scored with the pre-eminent team in Scottish football - who most weeks blitz sides on a sixth to a 12th of their budget – will hardly factor into would-be buyers' valuation. Giakoumakis is now 28, proved a late developer - as with Juranovic to an extent - and these factors depress worth in the market. He has no real signature goals in derbies, Europe or for his international side Greece. However daft it might sound then, a 40% profit on him would be OK. Even with Odsonne Edouard having these signature strikes, being only 23, and moving to England, the margin wasn't so different. The Frenchman may have been sold for £15m to Crystal Palace in 2021, but he originally cost £9.2m. From Paris Saint-Germain. Moreover, Edouard has considerable resale potential. Juranovic and Giakoumakis don't.
Unprecedented crowd numbers
The interest in watching Celtic is currently higher than it has been at any juncture this millennium. It is beyond dispute that Postecoglou's exciting brand of attacking football is truly box office. On Wednesday night, Celtic posted the sell-out signs for their hosting of St Mirren. No-one could recall a midweek game not involving Rangers or a European team where effectively every seat in the 60,000 had been paid for (even if far from all season ticket holders end up sitting on them).
Likewise with the 40,011 crowd that attended the Morton tie. Assisted by a superb turn-out of the Greenock faithful that exceeded 2,500, the figure was 10,000 in excess of any such home Scottish Cup tie since this century. Consider the closest parallels. When Morton came to Celtic Park for a quarter-final in the competition five years ago, the contest was watched by only 18,255. They were also at the same stadium for a last-eight clash in 2016. A mere 14,858 turned up then.