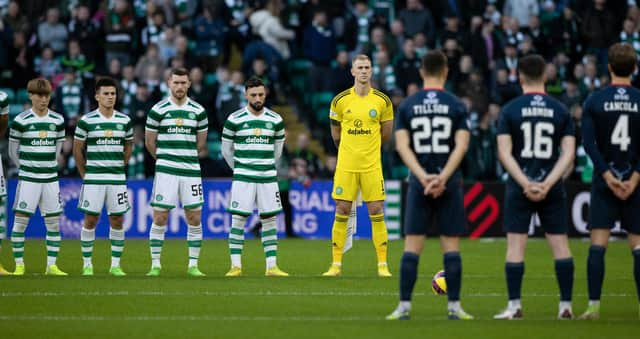 Fourth best in 132 years
The majestic league form of Celtic perhaps hasn't been given its full recognition as a consequence of Rangers' fracturing. The nine-point cinch Premiership lead that has Ange Postecoglou's men looking set to breeze the title is the product of 14 wins and a defeat across their first 15 games. To give that context, this record eclipses any first 15 league games in a campaign by Jock Stein's storied Lisbon Lions, or indeed Willie Maley's six-in-a-row team from the first decade of the 1900s. Indeed, only three times since the first Scottish league season of 1890-91, have Celtic had a better record over their first 15 league games. Martin O'Neill's stewardship in the early 2000s accounts for two of these. In 2001-02, Celtic won 17 and drew one of their first 18 league games. In 2003-04, as Celtic set the longest winning record in Scottish top flight history with 25 straight wins, they put together that sequence after drawing their opening game. Then there was Brendan Rodgers' invincible treble-winning campaign of 2016-17. Celtic had one draw – in their fifth game – and 26 wins from their first 27 league outings.
Outpacing Rangers' league invincibles
Rangers had a league campaign for the ages in 2020-21 as Steven Gerrard piloted his team to the title without losing a game in the pandemic, supporter-less season. Postecoglou's men – although they have recorded a loss – are even outpacing the Ibrox side from then, incredibly, as it stands. Rangers accumulated 26 points from their first 15 games three seasons ago. Celtic now have 27 points.
Complete ignorance in minute's silence disruption
It was truly embarrassing for the Remembrance minute's silence at Celtic Park to be abandoned after around 20 seconds because of both chanting and isolated whistles and jeers throughout the arena. The remembrance period can feel as if it has been hijacked for political purposes in some quarters over recent decades. As with wearing a white poppy, though, Celtic – as many have on the left – choose to reclaim it. Alas, their dissenting supporters were too ignorant to listen or understand that. The club's announcer stated, quite clearly, the commemoration was for all those who had lost their lives in conflict. It was, therefore, for the human rights protesters killed by the British Army on Bloody Sunday. It was for the thousands of ordinary Iraqis whose lives were deemed merely collateral as they were bombed out of existence by the shock and awe war crimes of the US-UK axis early in this millennium. Fingers can't be pointed at the Green Brigade for what occurred at Celtic Park on Sunday. They declined to take their places until just after kick-off, though it must be said they were soon into sectarian mode with their choruses of 'Orange Bs' in response to erratic refereeing.