Celtic fans prepare for tears of joy and sadness: Postecoglou future, Spurs, Inverness' role, three clubs with vested interest
Certainly, there have been stranger things in our game than the cloak wrapping itself around Saturday's 2023 Scottish Cup final. Just not too many more curious adornments for an occasion, an event, supposed to provide its own striking apparel.
However much Ange Postecoglou may want it to be otherwise, the very real possibility that the Celtic manager could be getting his coat and heading off to Tottenham Hotspur with days of hostilities concluding at Hampden inevitably colours thoughts over the evening. Yes, the evening. A first ever 5.30pm kick-off for the country's showpiece between the Glasgow club and Inverness Caledonian Thistle – remember them? – merely another strand that feels knotty.
Such history is on offer for Celtic, yet the predicament for the club's support is wrestling with the reality that Postecoglou could become it as he makes it. A man to whom their devotion has been unconditional across two scintillating seasons at the helm, they appear about to discover – again – that the footballing ecosystem precludes mutuality in such bonds. The moment the Greek-Australian has the opportunity to deliver the glittering prize of world-record eighth domestic treble for their favourites. To bring his trophy haul to five of the six silverware slices available to him on the Scottish front. Until a week ago, the Celtic faithful considered landing such success – on the back of a league and League Cup double in his first season – would represent, at worst, a mid-point in his tenure, not the end of it. Postecoglou's sparkling brand of expansive football, underpinned by his ridiculously-good recruitment, resucitated a club at its lowest ebb in more than a decade when his June 2021 appointment initially engendered choking and spluttering.
Unbridled joy has been the subsequent product of his stewardship. However, the enticement of Spurs for Postecoglou ensures that if a Scottish Cup final shock of incomparable proportions does not materialise then the apogee of his endeavours are certain to elicit mixed emotions from a fanbase all in with him. Securing a fifth domestic clean sweep in eight years would be a source of obvious delight, of course, but the fear over this representing the 57-year-old's parting gift would tinge the accomplishment with a sense of wistfulness.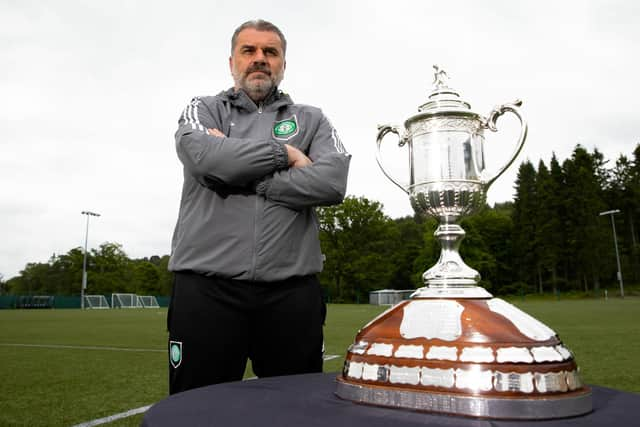 The main body of the Celtic support aren't naive, or so blind they cannot see how football's hierarchical structure operates. There is an air of resignation from this faction over the fact that should, as is being touted, Spurs decide to offer Postecoglou their vacant managerial post, the job would be impossible for him to pass up. For the best part of two decades his impeccable coaching work on the other side of the globe couldn't get him a hearing in Europe. As a result, the chance to take charge of the sixth biggest club in an English Premier League indisputably the most prestigious football set-up on earth, would represent a once-in-a-lifetime opportunity for a man in the autumn of his coaching career. Overall, he would leave with Celtic supporters' best wishes, and gratitude. Well, with the proviso that this followed accompanying his players around Hampden showing off a green-and-white-bedecked Scottish Cup.
Where Billy Dodds' Highland team fit into all this another peculiarity of this final. They are the largely invisible opponents, to be brutal. As could be said of their supporter numbers for the occasion. Outside of the 2020 and 2021 cup deciders staged during the pandemic, in the modern age no team will have been watched by fewer of their own supporters at a final than is about to be the case with Inverness. A consequence of the club being unable to shift all of their – reduced – 6,500 allocation. Dodds has blamed the late kick-off time for the low pick-up, and that would certainly have not helped. However, there is a more obvious, and understandable, reason that supporters of the fair-weather variety won't be there. The sort who tend to be mobilised for such a one-off by the off-chance of witnessing their club do the remarkable and lift an exceedingly-rare major honour but have elected for a watching brief as opposed to forking out truly hefty sums to travel.
Let's be frank, here. Such is the gulf in class between Celtic, whose two-year Premiership supremacy was never seriously threatened this campaign and Inverness, who ultimately finished sixth in the ten-club Championship, there is every likelihood this won't be one of the more compelling showpieces. Indeed, for all the furore of the kick-off being moved to accommodate BBC Scotland's 3pm screening of the FA Cup final between the Manchester clubs, few football fans in this nation outside of those with allegiances to the competing clubs would not have plumped for the fascinating English derby had the two been screened simultaneously. Oh that it weren't so, but we should not kid ourselves otherwise.
Inverness are unique among any finalists. A product of being eliminated 2-1 at home to Queen's Park in the fourth round four months ago, only to then be awarded a 3-0 win in that tie owing to their opponents fielding an ineligible player. One more oddity to add to the collection. Hats off to them for making that reprieve count through taking out top flight Livingston and Kilmarnock in late rounds. To fully warrant their place in the Hampden sun … and, eh, in the shade of the most heavily-backed favourites. It is difficult to see how they will not wilt. Not least when desperate scheduling issues mean they must go into the decider having not played competitively for a month. You can only but feel heart-sorry for them over this disadvantage. On top of all others. And for the fact they don't even have all neutrals rooting for them. Supporters of Aberdeen, Hearts and Hibs all will be desperate that Inverness lose because the Europa League qualifying berth for the Scottish Cup winners would then default to being awarded on the basis of Premiership league placings.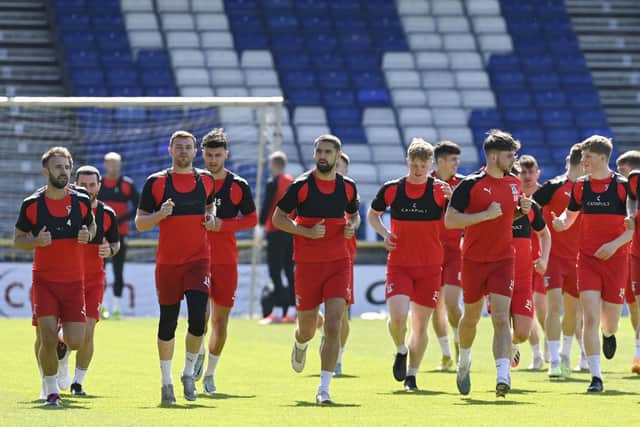 Unaffected by this is Celtic's title success gaining them direct entry into the Champions League group stages as runners-up Rangers can earn this status through qualifiers. However, a Postecoglou-piloted treble would assure the Pittodrie men bag some form of group stage football for the first time in 16 years, while European football in the form of the Conference League second round qualifying stage would open up for Hibs, as their capital rivals entered at the next juncture of the competition. Through gritted teeth then, the trio must also hope there is a fond farewell – potentially – for the Celtic manager.