Celtic boss Ange Postecoglou 'is lucky man', says Rangers manager Michael Beale as transfer budgets are discussed
Rangers manager Michael Beale has declared Celtic counterpart Ange Postecoglou a "lucky man" over the differential between the clubs' transfer fee spends in the past two seasons.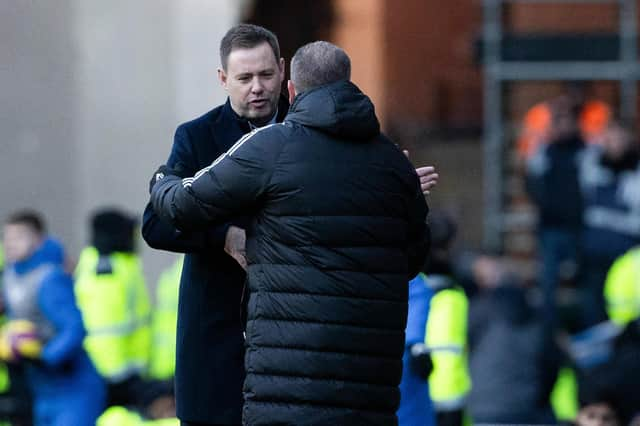 Beale offered the comment in reference to Celtic already having added three players in this window, while Rangers are yet to bring in any new faces, discussions on-going with two targets. The Australian has invested almost £50million in transfer fees since his June 2021 appointment, which is in the region of three times what the Ibrox club have committed on this measure over the same period.
Context in the differing outlays is the heavy losses incurred by Rangers in the 10 years since the Ibrox club was liquidated – this figure hovering at the £100m mark as they have yet to turn a profit for any single accounting period. In contrast, Celtic have posted losses in only two of the past 10 years, and are in profit to the tune of around £40m overall for the decade. Beale, though, is only concerned with how the rivals' buying power impacts on his ability to build a squad to challenge the champions' current pre-eminence.
"We don't spend the most money in this country," said the Rangers manager. "When we were sat at Ibrox last week [after playing Celtic, it was said to me in the post-match press conference] 'they've made three, are you going to make three …' No, we will make what we think, but also they spend a lot more money than us. So Ange is a lucky man, because he has spent a lot of money. He's a good coach, but he has spent a lot of money.
"I now know who I want here and who maybe is free to go. I know who I want here and who I'd like to move on. I know the areas I'd like to strengthen. I think it is going to take one, two, three windows to get who I want. You are talking about a 25 per cent turnover … which is natural over three windows. And we have to get a lot of decisions right, and do a lot of quality work."