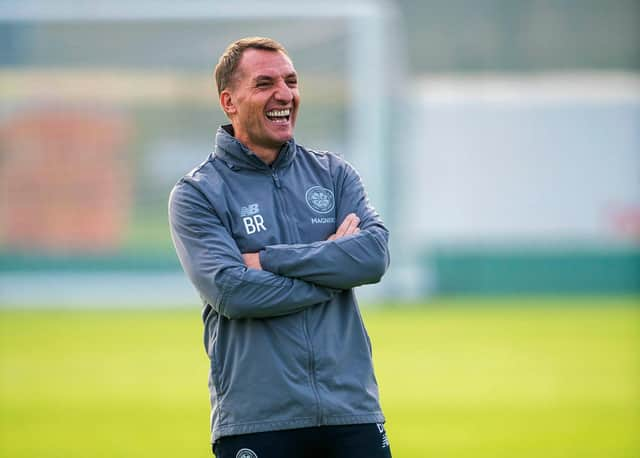 Brendan Rodgers reckons former side Celtic should give Rangers a guard of honour. Picture: SNS
The Ibrox side were crowned champions last weekend after Celtic failed to defeat Dundee United.
The pair are scheduled to meet on Sunday at Parkhead with debate taking place regarding a possible guard of honour.
Ex-Celtic boss Rodgers believes it is important for his former club to do so, citing Sir Alex Ferguson as an example.
The Leicester City manager has urged the disposed champions to use the guard of honour as motivation after failing to reach ten in a row.
"My feeling is, you should always show humility and class and be a sporting team," he told Sky Sports.
"I could never forget when I was at Chelsea as a young coach, that first season Jose was in they won the title, and I remember going to Old Trafford to watch the game that evening. I'm sure the Man United players didn't want to do it but I'm sure Fergie insisted on it that they don it.
"That must have been really, really difficult but it showed you the class of Sir Alex and the humility of him that another competitor came in and took the title but it was also sporting that they did that but also can provide you with motivation going forward."
He added: "So, it's something for me, despite the rivalry, despite how difficult it is, it's something you should do and use it as a motivation going forward."