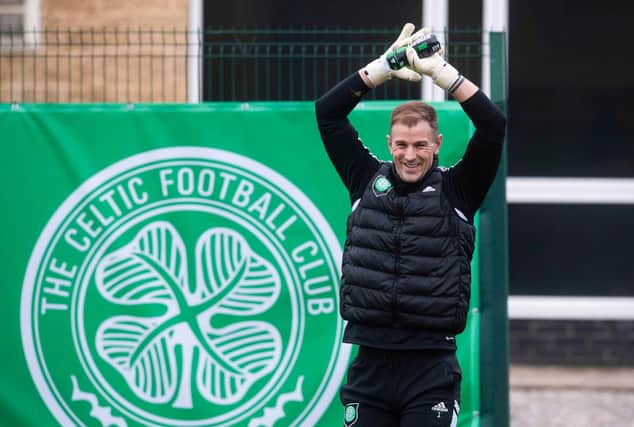 The 6ft 5ins 35-year-old proved enraptured to be alerted to the fact that this week marks precisely 20 years since, as a 6ft 3ins 15-year-old, he was named on the substitute's bench for his local team Shrewsbury Town. Much has faded within his mind from a two-decade career that has snaffled him a raft of titles and cups. And is most readily recalled for his days with an all-conquering Manchester City and international recognition that earned him 75 England caps. Not so the backdrop to his bench appearance for Shrewsbury in their League Two encounter away to Exeter City on February 2, 2003.
"That's awesome. That's made me smile. That's cool. Great stat," he said, gushing. "With Exeter a really long way we went the day before. It was an amazing experience. I had to get special permission from the school. I wasn't training regularly with the first team but it was needs-must. Probably a case of two injured goalkeepers … one too many for a squad the size we had. I was the next best thing and that was pretty special. I was nowhere near ready to play. Jeez, when I really think about it, it would have been frightening. Well … I don't know. I didn't see football as a professional game. When I was 15 and from quite a sheltered background, it was just a game of football. The more time I spent with the guys the more I realised there is a lot more to it than that. I was a naive kid just buzzing, high on life.
"With it my home town, it was my Everest to be a part of my club, Shrewsbury Town. I watched a lot of the guys playing and then to be on the coach with them … Some things I'm not good with memory-wise but now you have mentioned that, it has really made me smile. Not at all [could I have envisaged what would follow]. And I'm glad I didn't. I'm glad those weren't my goals, I'm glad I just tried to get the best out of it that I could."
As Hart's focus remains to this day. The run of six clean sheets Celtic are on heading into their Perth league assignment against St Johnstone on Sunday is the longest of his two seasons with Ange Postecoglou's side. If there was a Golden Glove award for the keeper with most league shut-outs, he would be on course for a second in Scotland to add to the four he won at City. But there isn't, and that doesn't seem to fuss him. He wouldn't appear to be one of those in his trade who judges clean sheet-amassing as strikers do goal accumulation.
"I honestly don't know what I am," he said. "I love being fully engrossed in what my club, my team, are trying to do. Once you are in that mindset, which I am, I don't think anything like that particularly matters. Obviously it does matter that we keep clean sheets because that means we are at nil and need only one goal to win. But I mean in terms of pats on the back, or best runs of forms and things like that. It's just not that important when there is a bigger goal. Here you park what has happened in the previous game, so whether it is six clean sheets or none in 10, its all kind of 'whatever' because we have to focus on the job at the weekend."